By Rob Clough, Photos by Orin Day


Jewell Loyd (left) led Notre Dame with 18 points while reserve Madison Cable's (right) trio of three pointers keyed a game-breaking Irish run in their 71-58 Championship victory over Florida State. It was the second straight ACC title for Notre Dame in as many seasons as a league member.
Photos by Orin Day - Full Gallery Below
Please Support our Sponsor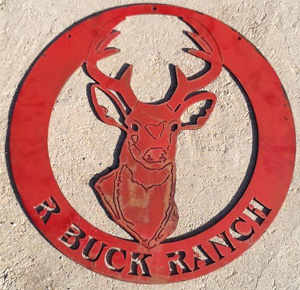 Click here to learn more about R Buck Ranch. Owned and operated by women's hoops fans, they offer premium hunting and fishing in the Heart of Texas!
---
Support ACC WBB Digest!
Please Help Fund Our Future Coverage


GREENSBORO -- Notre Dame won its second consecutive ACC tournament championship over Florida State, 71-58, thanks to a late first-half run that gave them a double-digit lead they'd never relinquish. The game was close in the early going, but Notre Dame established a lead thanks to post-ups by Brianna Turner and Taya Reimer. FSU guard Brittany Brown hit a pair of early threes to keep her team within striking distance and guard Leticia Romero scored on a layup to bring her team within 16-14. The Irish had a long scoring drought, going from the 13:43 mark to the 9:49 mark without a single point. Florida State could only hit a single three point shot during the drought, something that will no doubt haunt them because they had a chance to actually establish a lead. Instead, Jewell Loyd, the human emergency scoring system, hit a jumper to put her team back in front at 18-17. Reimer hit two foul shots but Adut Bulgak (who had 10 first half points) scored to make it 20-19 with 8:38 left.
FSU got the ball back and then promptly turned it over again. Point guard Lindsay Allen found reserve Madison Cable for a big three. Brown tried to answer but missed and Cable got the board. Loyd then drove in for a score. A steal by Allen led to her finding Cable for another three. Another FSU turnover led to Loyd hitting another layup. That made it 30-19, and a shell-shocked Florida State would never recover. Their 10 first half turnovers led to 18 Notre Dame points, and giving easy points to a team as efficient as the Irish was a recipe for disaster. There was no letdown in the second half as Notre Dame pushed the lead as high as 22. Florida State hit some shots late to make the final margin more respectable, but the outcome was never in doubt.
Top Performers
Jewell Loyd, Notre Dame :18 points, 7 rebounds. The ACC tournament MVP was key in Notre Dame's big run and continued to pour on the pressure in the second half.


Madison Cable, Notre Dame :13 points, 4 rebounds. Her pair of treys during Notre Dame's big run helped put FSU away early.


Taya Reimer, Notre Dame : 16 points, 8 rebounds, 3 assists, 2 blocks. Reimer played her best game in the tournament by far, as she scored inside and hit high post jumpers as well.


Game Analysis
Why Notre Dame Won: The Irish turned FSU mistakes into easy scores and they moved the ball with the sort of fluidity one associates with the team but that hadn't been seen in the tournament so far. Notre Dame got key long-range shots but didn't have to depend on them; indeed, they exploited FSU's overextending defense with plenty of back-door cuts. The Irish dominated the boards and made the most of every opportunity.
Why Florida State Lost: When the Noles went down by double figures, they panicked and started turning the ball over. FSU got turned into a jump-shooting team, and that's not what they do best. Point guard Maegan Conwright got shut down in the first half (just 1-8) and Ivey Slaughter was held scoreless as the Irish took away two of FSU's most dependable players. That was entirely by design, as FSU's vaunted bench could not provide any sort of spark, scoring just 2 points in the first half.
The Game Turned When...: Notre Dame turned three Florida State turnovers into a 10-0 run in the first half, breaking open a 20-19 game and giving the Irish a double-digit lead they'd never relinquish. A pair of treys by Madison Cable combined with a couple of layups by Jewell Loyd was unselfish and exciting Notre Dame at its best.
X-Factor: Lindsay Allen. The best point guard in the ACC shut down her opposite number, hit shots when she needed to and moved the ball nicely. It was that defense that was most important, however, crippling FSU's offense.
Key Stat: The Irish absolutely owned the paint, winning the points in the paint war 50-20. That was also reflected in their dominance over second-chance points (10-2) and the overall rebounding numbers (+12).
Areas for Improvement: Florida State has to be more patient when trying to feed the post, because when they go up against teams with length, that will result in the sort of turnovers they committed here. Notre Dame simply has to play with this sort of focus and intensity in every game.
Ramifications: The Irish sewed up their second consecutive ACC championship with little difficulty. They will host the first two rounds of the NCAA tournament in South Bend, likely in the Greensboro regional. For Florida State, they will certainly host the first two rounds of the NCAA tournament and probably be a #2 or #3 seed somewhere.
DWHoops Photos by Orin Day
Raw photos are available now, and we'll add captions and tags as time permits.
---
---
---
Support ACC WBB Digest! - Help Fund Our Future Coverage
---
---
---
---
Support ACC WBB Digest! - Help Fund Our Future Coverage
---
---
---
---
Support ACC WBB Digest! - Help Fund Our Future Coverage
---
---
---
---
Support ACC WBB Digest! - Help Fund Our Future Coverage
---
---
---
---
Support ACC WBB Digest! - Help Fund Our Future Coverage
---
---
---
---
Support ACC WBB Digest! - Help Fund Our Future Coverage
---
---
---
---
Support ACC WBB Digest! - Help Fund Our Future Coverage
---
---