By Rob Clough, Photos by Orin Day


Maegan Conwright (left) and Ivey Slaughter (right) led #2 seed Florida State to a 66-51 win over #3 seed Louisville, giving the Nole their first ever trip to the ACC Championship game.
Photos by Orin Day - Full Gallery Below
Please Support our Sponsor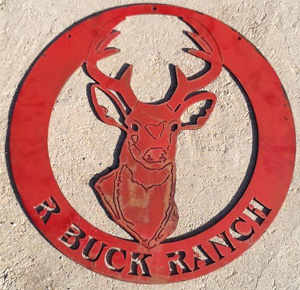 Click here to learn more about R Buck Ranch. Owned and operated by women's hoops fans, they offer premium hunting and fishing in the Heart of Texas!
---
Support ACC WBB Digest!
Please Help Fund Our Future Coverage


GREENSBORO -- Florida State erupted early in the game, blowing out to a 24 point lead over an exhausted Louisville team, then had to withstand a furious rally that brought the Cardinals to within 45-43 in the second half. The Noles got their second wind and knocked out the scrappy Cards, 66-51, on their way to their first ever ACC championship game. There should perhaps be no surprise as to how this game unfolded, given that FSU had held a 20 point lead over Louisville in Tallahassee, only to see that lead evaporate before they held on to win at the very end. This points to FSU's only flaw as a team: they don't have a superstar they can turn to like a Jewell Loyd who can bail them out of tough situations. Instead, they absorbed body blow after body blow during Louisville's spirited comeback attempt, until they finally started getting stops and making plays.
That initial 33-9 run featured eight points from Ivey Slaughter, seven points from Leticia Romero and five points from Shakayla Thomas and extended to 5:34 left in the first half. Meanwhile, Louisville committed six turnovers and sank just four field goals. Moore kicked started the Cardinal run with a three as they ended the half on a 17-6 run. That included a 12-0 run in the last four minutes, blunted only by a last second shot by FSU's Romero. That seemed to give FSU momentum going into the second half, but a determined Cardinal team came right out and shaved a basket at a time off of the lead, led by the crafty Jude Schimmel. Only Slaughter seemed to be scoring for FSU, who noticeably tightened up when all of those free and easy baskets. Louisville pulled within 45-43 with 9:11 to go and had a chance to tie it up, but Moore was whistled for an offensive foul.
FSU's Conwright then nailed a three that kickstarted a 21-8 game-ending run for the Seminoles. Thomas had 4 quick points during the start of the run and Conwright hit another three to push the lead back up to 10 with four minutes to go. The lead never dipped below double digits again as Louisville just couldn't summon up the energy to make another comeback. The amount of effort they had to extend to pull within two was really felt when that effort never managed to give them a lead. They may well have been feeling the exhaustion of an emotional overtime win from the night before, which was a clear indicator of just how young this team really is and how impressive their season has been despite that youth.
Top Performers
Ivey Slaughter, Florida State :17 points, 5 rebounds, 3 blocks. A tough presence early in the game, she had some key baskets down the stretch to blunt the Cards' comeback attempt.


Maegan Conwright, Florida State: 12 points, 3 rebounds, 2 assists. She had a dagger of a three pointer that ended any chances that Louisville could complete their comeback.


Mariya Moore, Louisville : 17 points, 2 rebounds, 2 assists.. After a rough game against UNC, she led the comeback with some great shooting.


Game Analysis
Why Florida State Won: FSU nearly ran the Cards off the floor by turning them over, hitting all sorts of jump shots and attacking the basket. When the easy offense dried up and they started playing not to lose, they gathered themselves when Louisville got to within two points and started making smart plays. They got the ball inside, they made passes to open shooters and they tightened up on defense.
Why Louisville Lost: They got too far behind and got caught up in FSU's high-speed tempo. When they were able slow down the game's tempo to a half court rhythm, they were able to come back. In the end, they made a few too many mistakes when trying to come back and gave FSU an opening to put them away.
The Game Turned When...: Maegan Conwright of FSU hit a three with eight minutes to go, triggering a huge game-ending run for FSU after Louisville had pulled within two points.
X-Factor: Shakayla Thomas. The super-sub hit tough shots, grabbed rebounds and provided a physical presence.
Key Stat: FSU won the hustle stat categories: 18-14 points off turnovers and 12-7 second chance points. Louisville didn't win a single statistical category, even if they were close in several of them.
Areas for Improvement: Florida State didn't have a player willing to step up and take over the game when the going got rough, and it took them time to get back to the teamwork that makes them formidable. Louisville was sloppy and missed a lot of shots inside, but their bigger problem was getting sucked into FSU's tempo. While this team likes to run, they weren't playing the kind of defense necessary to generate that sort of running game.
Ramifications: FSU will get to play for their first ACC championship and perhaps sew up a #2 seed in the NCAA tournament. Louisville can't host an NCAA tournament game, but they could still be a #3 seed.
DWHoops Photos by Orin Day
Raw photos are available now, and we'll add captions and tags as time permits.
---
---
---
Support ACC WBB Digest! - Help Fund Our Future Coverage
---
---
---
---
Support ACC WBB Digest! - Help Fund Our Future Coverage
---
---
---
---
Support ACC WBB Digest! - Help Fund Our Future Coverage
---
---
---
---
Support ACC WBB Digest! - Help Fund Our Future Coverage
---
---
---
---
Support ACC WBB Digest! - Help Fund Our Future Coverage
---
---
---
---
Support ACC WBB Digest! - Help Fund Our Future Coverage
---
---
---