By Rob Clough, Photos by Orin Day


Notre Dame's Jewell Loyd (left) won the battle of All-Americans with Duke's Elizabeth Williams (right) as the Irish defeated Duke 55-49 to advance to Sunday's ACC Championship vs. #2 seed Florida State.
Photos by Orin Day - Full Gallery Below
Please Support our Sponsor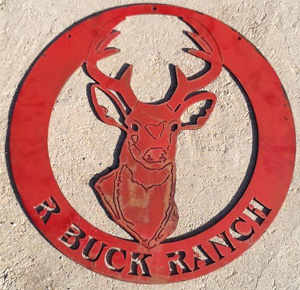 Click here to learn more about R Buck Ranch. Owned and operated by women's hoops fans, they offer premium hunting and fishing in the Heart of Texas!
---
Support ACC WBB Digest!
Please Help Fund Our Future Coverage


GREENSBORO -- In a game marked more by missed layups and turnovers than smooth offensive execution, Notre Dame survived a spirited Duke effort in a 55-49 victory. It was a second straight game for Notre Dame (30-2) that they did just enough to win but looked far from impressive as a team. For Duke, they survived a long cold streak in the first half and going down by double digits to make a real game of it in the last five minutes. Baskets that weren't going down for Duke (21-10) earlier in the game suddenly started dropping, and Notre Dame started missing jump shots and turning over the ball. A miss and offensive foul by Elizabeth Williams down the stretch, along with some key offensive rebounds by the Irish, allowed them to survive. Only Jewell Loyd wound up in double figures for Notre Dame, as the Irish had to abandon their offense and go to Loyd hero-ball. Fortunately for them, Loyd is good at that sort of thing, and there's no question that she bailed her team out of being upset.
In the first half, Duke started the game 1-14 from the field as Notre Dame blew out to a 13-2 lead, led by a trio of treys hit by Michaela Mabrey. That initial cushion protected Notre Dame the rest of the way. Duke slowly cut into the lead thanks to Azura' Stevens scoring 7 points, but a three by Jewell Loyd made it 26-13 late in the half. A late post-up by Elizabeth Williams cut the lead back to that familiar 11. Both squads shot poorly: Duke at 26% and Notre Dame at 30%, and they also combined for 22 turnovers. It was not the sort of basketball one would have expected from two highly-ranked teams.
Duke immediately cut into the lead in the second half, as Williams scored five points to make it 28-21. After Kathryn Westbeld scored, Stevens had a stickback, but the Irish pushed the lead up to 11 again at the fourteen minute mark. Loyd scored six straight points later in the half to make it 44-32 with 8:12 remaining, and it seemed like the Irish were about to pull away as per usual. Instead, Duke went on a 7-0 run that started with a jumper by Stevens and finished with back-to-back post-ups by Williams. Loyd personally kept Duke at arm's length with consecutive tough jumpers, but Duke kept coming as Williams scored again and Ka'lia Johnson hit two foul shots. Duke got the ball back, but Williams was called for a charge. When Notre Dame's Brianna Turner rebounded a Lindsay Allen miss, that made it 50-43 with 2:33 to go, and it seemed like the game might be over at that point.
Instead, Duke's Rebecca Greenwell drained a three and Duke got a stop. Greenwell loaded up again and this time put up an airball. Notre Dame got a free throw by Turner and then a jumper by Loyd after she got the offensive rebound. That was finally enough to knock the persistent Devils out, though Johnson had a meaningless last second three. Notre Dame pulled out the win because they were able to pull out a few more effort plays and because they had the best guard in the country making extremely difficult shots.
Top Performers
Jewell Loyd, Notre Dame : 21 points, 8 rebounds, 3 assists. Loyd hit tough shot after tough shot down the stretch, staving off a furious Duke comeback attempt.


Elizabeth Williams, Duke : 15 points, 8 rebounds. Liz kept it coming after starting the game 2-7 from the field and nearly brought her team all the way back.


Brianna Turner, Notre Dame. 8 points, 11 rebounds, 3 blocks. She provided just enough of a post presence to help Notre Dame maintain balance, but it was her defense that was most impressive.


Game Analysis
Why Notre Dame Won: They beat Duke at their own game by controlling the boards, going +6 on the game and winning second chance points 13-8. That helped them survive what was an otherwise sloppy game for them.
Why Duke Lost: The Devils simply couldn't finish at the rim enough and couldn't hit enough perimeter jump shots to unclog the lane. They also missed out on a number of crucial block-outs.
The Game Turned When...: Rebecca Greenwell airballed a three with under two minutes to go and Jewell Loyd scored after she grabbed an offensive rebound.
X-Factor: Michaela Mabrey, Notre Dame. Her three early treys gave Notre Dame an early double-digit lead, one they'd need because of future offensive breakdowns.
Key Stat: Notre Dame's 13-8 edge in second half points was the key to their win, especially because those offensive rebounds came at times when Duke was threatening their lead.
Areas for Improvement: Notre Dame's passing was far from crisp, as they had more turnovers than assists. They also didn't have nearly enough scoring balance as they usually did and had to rely on jump shots rather than their passing game. Duke got outrebounded and outhustled and once again couldn't finish at the rim.
Ramifications: Notre Dame will be competing for the ACC title against a hungry opponent and certainly clinched a #1 seed in Greensboro for the NCAA tournament. Duke did not embarrass themselves against the #2 team in the country and will almost certainly host an NCAA pod.
DWHoops Photos by Orin Day
Raw photos are available now, and we'll add captions and tags as time permits.
---
---
---
Support ACC WBB Digest! - Help Fund Our Future Coverage
---
---
---
---
Support ACC WBB Digest! - Help Fund Our Future Coverage
---
---
---
---
Support ACC WBB Digest! - Help Fund Our Future Coverage
---
---
---
---
Support ACC WBB Digest! - Help Fund Our Future Coverage
---
---
---
---
Support ACC WBB Digest! - Help Fund Our Future Coverage
---
---
---
---
Support ACC WBB Digest! - Help Fund Our Future Coverage
---
---
---
---
Support ACC WBB Digest! - Help Fund Our Future Coverage
---
---
---
---
Support ACC WBB Digest! - Help Fund Our Future Coverage
---
---
---
---
Support ACC WBB Digest! - Help Fund Our Future Coverage
---
---
---
---
Support ACC WBB Digest! - Help Fund Our Future Coverage
---
---
---
---
Support ACC WBB Digest! - Help Fund Our Future Coverage
---
---
---