By Rob Clough, Photos by Orin Day


North Carolina's Jamie Cherry hit a buzzer-beating three pointer to send the final 2015 ACC Quarterfinal into overtime (left), but missed a potential game winner as time expired in overtime (right), giving Louisville a 77-75 victory. In the process the #3 seed Cardinals won their first ever ACC Tournament game and advanced to play #2 FSU in the second Saturday semifinal.
Photos by Orin Day - Full Gallery Below
Please Support our Sponsor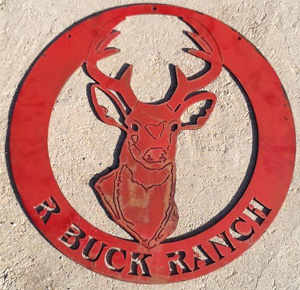 Click here to learn more about R Buck Ranch. Owned and operated by women's hoops fans, they offer premium hunting and fishing in the Heart of Texas!
---
Support ACC WBB Digest!
Please Help Fund Our Future Coverage


GREENSBORO -- In a crazy, intense and physical game, Louisville defeated North Carolina 77-75 in overtime. This was a battle between two similar squads: both fast, physical, undersized and featuring erratic shooting. It was a proverbial game of runs, as each team took turns throwing haymakers, getting staggered, finding their footing and throwing a haymaker in return. This is not entirely metaphorical, as the Dee Kantner-led officiating crew meant that anything went under the basket for much of the game, up until the last two minutes and overtime. Players were thrown to the ground, blatant hooks went uncalled, flops were ignored and two-handed shoves were "play on" situations. Fortunately, both teams didn't mind playing this type of game, even though Louisville coach Jeff Walz and UNC coach Sylvia Hatchell wound up putting on tremendous displays of protest on the sidelines.
The two squads went back and forth during the first ten minutes of the game, as the speed of both teams cancelled out a lot of what the other was trying to do. A couple of threes by Card guard Jude Schimmel was the first big punch thrown, giving Louisville an eight point lead with under eight minutes to go in the first half. Behind six straight points from N'Dea Bryant, the Heels took the lead and it went back and forth for the rest of the half, as there were four ties and eleven lead changes. Bryant led the way for the Heels with nine and Cardinal post Myisha Hines-Allen had 10.
Louisville was in control for the first seven minutes of the second half before Jessica Washington hit a three to give her team the lead and Danielle Butts scored in transition. Another three by Washington staggered the Cards and the bleeding didn't stop until the Heels were up by ten with under ten minutes to go. Schimmel hit a three for Louisville as part of a 7-0 run that turned into a 15-2 run. The Heels turned the ball over seven times during the run, putting Louisville in a semblance of control at 59-56. The Heels weren't done, but Sara Hammond was a one-woman wrecking crew. Every time the Heels scored, she'd score on a drive or hit a crucial foul shot. She nailed two free throws with seven seconds left, but UNC's Jamie Cherry crossed halfcourt and let a long shot fly--right into the basket.
In overtime, the Heels went up 69-67 and seemed to be riding the wave of momentum that carried them into extra play. That's when Hammond drove in for a basket, made it and got fouled, fouling out UNC star Allisha Gray in the process.That put Louisville on top 70-69. UNC's Stephanie Mavunga missed and fouled trying to get the rebound, and the Cards' Mariya Moore hit both shots. UNC's N'Dea Bryant hit an incredible twisting jump shot and UNC went back on top thanks to a jumper by Brittany Rountree. Louisville's Shawnta' Dyer bodied up Mavunga and nailed a jump hook right over her. After a UNC miss, Moore grabbed the rebound and hit two freebies with sixteen seconds left. Cherry drove, missed, got the rebound, missed again, grabbed the rebound again and finally laid it in with five seconds left. Hines-Allen made one of two, but Cherry couldn't make lightning strike twice as her shot went wide. Oddly enough, her only two made field goals were the buzzer beater and the layup at the end of overtime.
Louisville survived a game with sixteen lead changes and nine ties. Against a very tough and physical team, they were simply just a little tougher and executed a little better. Both teams made a lot of mistakes (43 combined turnovers), but the test that Louisville passed here will prepare them well when they face Florida State in the semifinals.
Top Performers
Sara Hammond, Louisville : 20 points, 4 rebounds. Hammond was a workhorse for the Cards and hit a number of high-pressure free throws.


Myisha Hines-Allen, Louisville : 17 points, 6 rebounds. She went toe-to-toe with the imposing Stephanie Mavunga and did not back down.


Jessica Washington, UNC : 16 points, 3 steals, 3-5 3FG. Washington hit some big-time shots in this game, and her late absence in the lineup hurt the Heels.


Game Analysis
Why Louisville Won: The Cards made just a few more jump shots than the Heels and finished a few more layups inside. They got big rebounds when they needed them down the stretch and never shrank from the challenge when the Heels seemed to be ready to take over the game.
Why UNC Lost: In the end, it was poor decision-making that did in the Heels. They took way too many threes (5-17) and Jamie Cherry tried to play hero ball instead of sharing the ball in overtime and finding the open shooter.
The Game Turned When...: Sara Hammond scored on a driving three point play to put her team up in overtime. Louisville regained their bearings after that shot and one could sense they were ready to battle again after UNC sent the game to overtime.
X-Factor: Jude Schimmel. The Cardinal point guard hit some big threes in the first half, hit a huge three to wake her team up after they fell down by 10, and went toe-to-toe with the much quicker UNC guards. She exemplified Louisville's toughness.
Key Stat: Louisville dominated points in the paint, 40-26. UNC had the edge in virtually every other hustle stat, but the Cardinals' ability to establish themselves down low and off the dribble was key.
Areas for Improvement: Louisville will need to clean up their turnovers or else FSU will run them out of the building tomorrow. UNC will need to bounce back from the emotional letdown of letting this one get away and reestablish appropriate roles as they try to mesh upper and lower classmen once again.
Ramifications: The Cardinals will go up against Florida State in the semifinals and will look to bump up a line in the NCAA seedings (they can't host). UNC will have to hope that this loss wasn't too damaging and that they'll still get to host games in the NCAA tournament.
DWHoops Photos by Orin Day
Raw photos are available now, and we'll add captions and tags as time permits.
---
---
---
Support ACC WBB Digest! - Help Fund Our Future Coverage
---
---
---
---
Support ACC WBB Digest! - Help Fund Our Future Coverage
---
---
---
---
Support ACC WBB Digest! - Help Fund Our Future Coverage
---
---
---
---
Support ACC WBB Digest! - Help Fund Our Future Coverage
---
---
---
---
Support ACC WBB Digest! - Help Fund Our Future Coverage
---
---
---
---
Support ACC WBB Digest! - Help Fund Our Future Coverage
---
---
---
---
Support ACC WBB Digest! - Help Fund Our Future Coverage
---
---
---
---
Support ACC WBB Digest! - Help Fund Our Future Coverage
---
---
---
---
Support ACC WBB Digest! - Help Fund Our Future Coverage
---
---
---
---
Support ACC WBB Digest! - Help Fund Our Future Coverage
---
---
---
---
Support ACC WBB Digest! - Help Fund Our Future Coverage
---
---
---