By Rob Clough, Photos by Orin Day


Virginia Tech had no answer for Florida State's firepower as Leticia Romero (left), Adut Bulgak (right) and the rest of the #2 seed Seminoles took it to the Hokies, 82-43.
Photos by Orin Day - Full Gallery Below
Please Support our Sponsor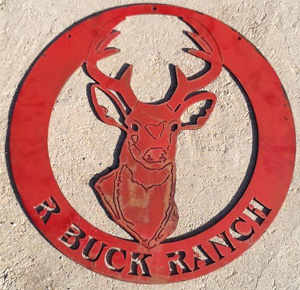 Click here to learn more about R Buck Ranch. Owned and operated by women's hoops fans, they offer premium hunting and fishing in the Heart of Texas!
---
Support ACC WBB Digest!
Please Help Fund Our Future Coverage


GREENSBORO -- Florida State blitzed a tired Virginia Tech squad with an opening 21-5 run on their way to a win. The Hokies were no match for FSU's size, depth and quickness, as the Noles were frequently able to score before Virginia Tech could even set their defense. FSU started off the game mixing explosive drives off of turnovers with mid-range jump shots. The Hokies turned the ball over four times in the first five minutes, and when FSU brought in Sixth Player of the Year Shakayla Thomas, things got really ugly. She scored eight straight points to make it 21-5. Center Adut Bulgak got into the act, hitting a three and then converting inside. In the half, FSU had a 10-2 edge in points off turnovers, shot 56% and committed just five turnovers. This was a team that was ready to play. It didn't take long for FSU to build the lead to 30 and then 40, by which time the deep reserves were in the game. Everyone got a nice workout but didn't have to play too many minutes, as the Seminoles got a nice warm-up for a far more competitive game in the semifinals.
Top Performers
Leticia Romero, Florida State : 11 points, 6 rebounds, 2 assists. The crafty guard scored off the dribble, dished the ball and grabbed tough rebounds.


Shakayla Thomas, Florida State : 17 points, 2 rebounds. The speedy and strong guard blew past the Hokies time and again.


Maegan Conwright, Florida State : 11 points, 3 assists. FSU's lead guard was solid in her brief workout in this game.


Game Analysis
Why Florida State Won: The Noles were motivated and hungry to win this game, and they went full throttle the whole time. They sent wave after wave of skilled players into the contest and simply overwhelmed the Hokies.
Why Virginia Tech Lost: Virginia Tech couldn't keep up with FSU's speed, size and skill. They played as hard as possible, but FSU's constant defensive switching of bigger players made it tough for the Hokies to get any open looks. If the Hokies made a mistake, FSU immediately made them pay by turning defense into offense.
The Game Turned When...: FSU opened the game on a 21-5 run. Virginia Tech didn't know what hit them.
X-Factor: Kai James, Florida State. The big center played with a tremendous amount of energy and provided a big boost for the second unit with her inside touch, rebounding and screen-setting.
Key Stat: Of the many stats that indicated FSU's total dominance, I think the 44-18 edge in bench scoring indicated just how thorough a beating this was.
Areas for Improvement: FSU played about as well as they possibly could, though they did put VT on the foul line 14 times. They also only hit 9-22 from the foul line, though that was mostly thanks to their reserves. Virginia Tech simply couldn't compete with FSU's talent and depth, but then few teams in the ACC could this season.
Ramifications: Florida State moves into the semifinals tomorrow, eager to prove themselves against either a team that beat them (UNC) or a team that nearly beat them (Louisville). Virginia Tech's run is over, but they've earned some respect with the way they played the past three days. This is something they can build on, especially with star center Regan Magarity returning this year after going out with an injury at the start of the season.
DWHoops Photos by Orin Day
Edited photos are available now, and we'll add captions and tags as time permits.
---
---
---
Support ACC WBB Digest! - Help Fund Our Future Coverage
---
---
---
---
Support ACC WBB Digest! - Help Fund Our Future Coverage
---
---
---
---
Support ACC WBB Digest! - Help Fund Our Future Coverage
---
---
---
---
Support ACC WBB Digest! - Help Fund Our Future Coverage
---
---
---
---
Support ACC WBB Digest! - Help Fund Our Future Coverage
---