By Rob Clough, Photos by Orin Day


Notre Dame used a balanced attack to avenge a regular season loss to Miami, winning 77-61 in Friday's second ACC quarterfinal. The Irish advance to face Duke Saturday at noon.
Photos by Orin Day - Full Gallery Below
Please Support our Sponsor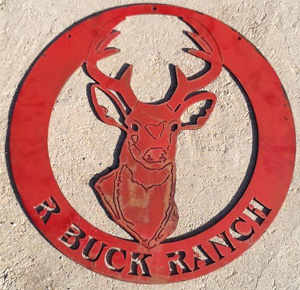 Click here to learn more about R Buck Ranch. Owned and operated by women's hoops fans, they offer premium hunting and fishing in the Heart of Texas!
---
Support ACC WBB Digest!
Please Help Fund Our Future Coverage


GREENSBORO -- Notre Dame kept a scrappy Miami team at arm's length throughout their 77-61 win in the quarterfinal round, doing just enough to advance without too much difficulty. The Irish put five players into double figures, dominated the boards and kept their miscues to a minimum. Miami's effort and execution would have beaten many other teams on this day, but the size of Briana Turner, the shot-making ability of Jewell Loyd and the savvy leadership of Lindsay Allen was too much for an undersized Miami team that had gone through a grinder of a game the prior day. The biggest key for the Irish was that they were able to hold Miami star Adrienne Motley to just 5 points on 2-8 shooting, forcing others to step up. To the U's credit, guard Jessica Thomas did step up with 24 points, but Miami couldn't keep a bigger Irish team off the line. The final score was not indicative, however, of how hard Miami made the Irish work.
The story of the first half was that of an aggressive Miami team that was attacking the basket carefully but without fear and popping jumpers at smart times. With eight minutes left in the half, Thomas scored on a driving three point play to cut the lead to one. Notre Dame then broke superstar Jewell Loyd out of cold storage as she hit a short jumper and then hit a couple of threes to put her team up by 11. The size of center Brianna Turner and the presence of Taya Reimer was too much for Miami to deal with, despite an excellent showing by undersized post Jassany Williams, who had 16 points and 6 rebounds. The Canes cut the lead to seven a few times in the second half, but they were thwarted by smart play by Notre Dame's point guard Lindsay Allen. She scored a couple of times on drives and jumpers, and the Irish depth simply wore down the Canes in the end. The Irish will meet Duke in the semifinals tomorrow.
Top Performers
Jewell Loyd, Notre Dame : 16 points, 8 rebounds, 2 assists, 2 steals. Loyd doesn't just make baskets: she makes baskets that alter the momentum of the game, especially when it feels like the other team is threatening.
Brianna Turner, Notre Dame
: 13 points, 10 rebounds. She was a presence that Miami challenged but couldn't quite contain inside.
Jessica Thomas, Miami : 24 points, 3 rebounds. The tiny guard drained a trio of treys but also did a great job of attacking the basket.


.


Game Analysis
Why Notre Dame Won: They had too much size, too much balance and too much Jewell Loyd for Miami. The Irish got 23 points off its bench in one of its performances of the season.
Why Miami Lost:They couldn't find a way to get Motley going, they got pounded on the boards (-13, which led to a 13-7 second-chance deficit for the Canes) and they couldn't keep the Irish off the foul line.
The Game Turned When...: Jewell Loyd hit a jumper to jump-start a half-ending 17-6 run, keyed by a couple of treys by the All-American.
X-Factor: Lindsay Allen. The best point guard in the ACC had 9 crucial points and some pinpoint passes, including a whipcrack crosscourt pass to Loyd for a three.
Key Stat: The Irish were 5-7 from three, which demonstrated both their efficiency and lack of dependency on the long ball. Meanwhile, the Canes were 4-12.
Areas for Improvement: Notre Dame had trouble stopping the penetration of Miami's quick guards in their man-to-man sets and left some shooters wide open. Miami was often out of position when a shot went up at both ends, resulting in fouls and missed box-outs.
Ramifications: The Irish continue their bid for back-to-back ACC titles, Miami will now await the decision of the NCAA tournament committee, but they've done enough to get in.
DWHoops Photos by Orin Day
Raw photos are available now, and we'll add captions and tags as time permits.
---
---
---
Support ACC WBB Digest! - Help Fund Our Future Coverage
---
---
---
---
Support ACC WBB Digest! - Help Fund Our Future Coverage
---
---
---
---
Support ACC WBB Digest! - Help Fund Our Future Coverage
---
---
---
---
Support ACC WBB Digest! - Help Fund Our Future Coverage
---
---
---
---
Support ACC WBB Digest! - Help Fund Our Future Coverage
---
---