By Rob Clough, Photos by Orin Day


Virginia Tech's Vanessa Panousis won the battle against Pitt and Brianna Kiesel, scoring 20 points as the #15 seed Hokies upset the Panthers 51-45. VT will face FSU Friday at 6 PM.
Photo by Orin Day - Full Gallery Below
Please Support our Sponsor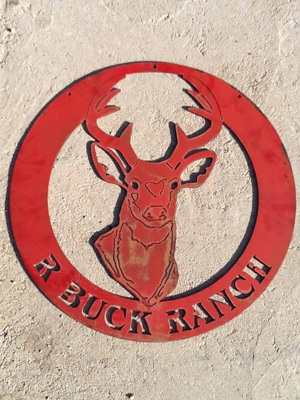 Click here to learn more about R Buck Ranch. Owned and operated by women's hoops fans, they offer premium hunting and fishing in the Heart of Texas!
---
Support ACC WBB Digest!
Please Help Fund Our Future Coverage


GREENSBORO -- In a grinder of a defensive struggle, #15 Virginia Tech seed scored their second straight astonishing upset by beating a tough Pitt team, 51-45. In a game marked more by shots not made than actual baskets, the slow tempo favored the hustling Hokies, who seemed to have more energy than Pitt despite playing yesterday. Pitt star Brianna Kiesel struggled from the field and the foul line, and the Hokies kept her bottled up with a box-and-one that used Kelsey Conyers as the chaser. In a first half marked by jump shots clanging off the backboard, the Hokies managed to get a couple of threes to drop while holding Pitt to just 25% from the field. More significantly, the Panthers shot just 3-8 from the foul line, including 1-4 from Kiesel.
In the second half, Hokie guard Vanessa Panousis hit back-to-back threes that put her team up by nine. It took Pitt nearly seven minutes to tie the game up again, thanks to six points by a rapidly heating-up Kiesel. That's when Hokie coach Dennis Wolff went to the box and one on Kiesel, who didn't score again the rest of the way. Panousis hit a huge three to break the tie and forward Sidney Cook scored 4 points to help the Hokies build a modest lead. In a game where offense was hard to come by, even the slightest of leads put tremendous pressure on the opposition. The Panthers were able to cut the lead to two a couple of times by forcing turnovers, including 47-45 with 39 seconds left. However, the unflappable Panousis calmly nailed four straight foul shots to end the game, and Pitt was left flailing on offense. Virginia Tech will get a significantly bigger challenge when they face Florida State tomorrow.
Top Performers
Vanessa Panousis: 20 points, 2 rebounds. VT's best player outplayed Kiesel, her opposite number, hitting a trio of key three pointers in the second half that gave her team just enough of a lead to grind out the win.
Sidney Cook, Virginia Tech
: 10 points, 10 rebounds. The forward had one of her best games of the season and gave the Hokies a badly-needed inside presence.
Stasha Carey, Pitt: 13 points, 10 rebounds, 4 blocks, 3 steals. Though she struggled to score, Carey provided a physical presence for her team.


Game Analysis
Why Virginia Tech Won: They shut down Brianna Kiesel and in general clogged up Pitt's offense with a sticky zone. They got a decent number of points in the paint and nailed their foul shots. In other words, they did all the little things and played great defense, which is exactly what an offensively-challenged team that's lost a lot of games needs to do.
Why Pitt Lost: They didn't take advantage of the opportunities presented to them on offense and could never find any sort of rhythm. The Panthers were forced to play as individuals instead of as a team, and they're simply not talented nor deep enough to do so.
The Game Turned When...: Panousis hit a three to snap a tie game in the second half, starting a run that gave the Hokies just enough room to breathe.
X-Factor: Kelsey Conyers. It was her relentless defense on Kiesel as a chaser in the box-and-one zone that won the game for the Hokies.
Key Stat: Pitt shot just 10-24 from the foul line, or 42%. A normal performance at the foul line would have had them in the lead and forcing Virginia Tech to make plays, instead of the other way around.
Areas for Improvement: Virginia Tech frankly played about as well as is possible for this highly limited roster. It's distressing to see how much frosh Rachel Camp has regressed since she was filling up stat sheets earlier in the season, but she's not playing the kind of defense Dennis Wolff wants. Pitt proved that as Brianna Kiesel goes, so goes Pitt. There's not another player on the roster who can get their own shot other Kiesel, and the Hokies made them pay for this.
Ramifications: The Hokies get to keep playing in their astonishing bid to win the ACC title. Pitt's once rock-solid NCAA berth is thrown into doubt with this loss. They will be watching Georgia Tech and several other teams nervously as automatic bids are handed out.
DWHoops Photos by Orin Day
Edited photos are available now, and we'll add captions and tags as time permits.
---
---
---
Support ACC WBB Digest! - Help Fund Our Future Coverage
---
---
---
---
Support ACC WBB Digest! - Help Fund Our Future Coverage
---
---
---
---
Support ACC WBB Digest! - Help Fund Our Future Coverage
---
---
---
---
Support ACC WBB Digest! - Help Fund Our Future Coverage
---
---
---
---
Support ACC WBB Digest! - Help Fund Our Future Coverage
---
---
---
---
Support ACC WBB Digest! - Help Fund Our Future Coverage
---
---
---
---
Support ACC WBB Digest! - Help Fund Our Future Coverage
---