By JP Mundy



Please Support our Sponsor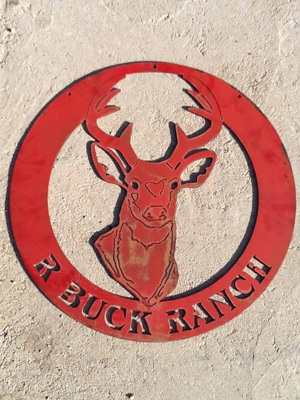 Click here to learn more about R Buck Ranch. Owned and operated by women's hoops fans, they offer premium hunting and fishing in the Heart of Texas!
---
Support ACC WBB Digest!
Please Help Fund Our Future Coverage


GREENSBORO -- Georgia Tech came out of their Greensboro Coliseum locker room with guns blazing and blitzed the Clemson Lady Tigers 80-53 in the third and final first round game of the ACC Women's Basketball Tournament. The Jackets shot 58 percent from the floor in the first half (50 percent for the game) and simply owned the boards, out-rebounding Clemson by 16.
With Kaela Davis held largely in check, Aaliyah Whiteside and Roddreka Rogers picked up the scoring slack- in a big way. Whiteside finished with 23 points while Rogers notched a double-double with 20 points and 14 rebounds. The win moves Georgia Tech to 18 wins on the season, crucial for a team fighting for an NCAA at-large bid.
When asked, coach Machelle Joseph had this to say about NCAAs: <> "Thatís our goal. Thatís what weíre here to do. We feel like we lost a couple games early. We had a couple one point losses. We wish we could have those back because we would be sitting here right now in the NCAA Tournament, but we know this is our last opportunity to play ourselves into it."
Top Performers
Aaliyah Whiteside, Georgia Tech: 23 points, 2-3 from the three-point line,7-7 free throws


Roddreka Rogers, Georgia Tech: 20 points, 14 rebounds, 6-6 free throws


Game Analysis
Why Georgia Tech Won: The Yellow Jackets simply scorched the Tigers defense in the first half and stretched their lead by going 6-9 from three before the break.
Why Clemson Lost: There were simply not enough horses to deal with Tech's advantage in athleticism. The Tigers rarely got good looks, and their 29 percent field goal percentage bears that out.
The Game Turned When...: After building a 21-point halftime lead, Georgia Tech came out for the second half flat, allowing Clemson to whittle the lead all the way down to ten points. Tech responded with a run of its own, however, and the Tigers never got closer.
X-Factor: Georgia Tech's Antonia Peresson went 3-4 from beyond the arc and dished out 5 assists on the evening.
Key Stat: 47. That's the number of rebounds Georgia Tech snatched tonight. 31. That's how many Clemson had. Woof.
Areas for Improvement: Audra Smith insists her team is headed in the right direction, despite not winning a game since January. She needs to continue to recruit and elevate the athleticism of this team. Georgia Tech needs to find a way to get Kaela Davis involved if they want to play in the NCAAs. A win tomorrow over North Carolina should do it for the Jackets.
Ramifications: Clemson goes home to the weight room (and the recruiting trail). Georgia Tech now has to find a way to beat Carolina in Thursday's nightcap.