By JP Mundy



Please Support our Sponsor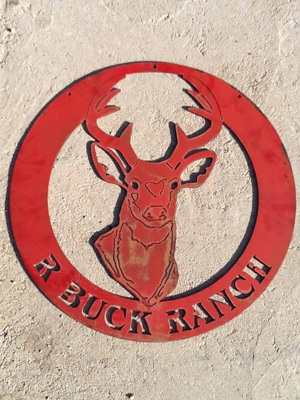 Click here to learn more about R Buck Ranch. Owned and operated by women's hoops fans, they offer premium hunting and fishing in the Heart of Texas!
---
Support ACC WBB Digest!
Please Help Fund Our Future Coverage


GREENSBORO -- Fans didn't have to wait long for the first buzzer-beater of the 2015 ACC Women's Basketball Tournament, as 15 seed Virginia Tech shocked 10 seed N.C. State 57-56 Wednesday night. The Hokies led 55-53 before a Miah Spencer jumper tied the score with 16 seconds remaining. Spencer was fouled on the play and made the foul shot, but there was just enough time for a Virginia Tech possession.
The Hokies hurriedly brought the ball past the time line before Vanessa Panousis found Hannah Young alone in the left corner. Young sank the shot, setting off a wild celebration on the Virginia Tech bench. The Hokies now advance to play No. 7 seed Pittsburgh.
Top Performers
Vanessa Panousis, Virginia Tech: 19 points, 8 assists.


Sidney Cook, Virginia Tech: 12 points, 3 assists.


Miah Spencer, N.C. State: 19 points, 2 assists.


Game Analysis
Why Virginia Tech Won: Perseverance. In a game where there were 11 ties and 11 lead changes, it sure seemed like Virginia Tech was on the short end for much of the night. Ultimately, the worm turned when they started to hit shots and the Pack, well...
Why N.C. State Lost: ...State shot 52 percent from the floor in the first half but struggled in the second, going 5-19 from the floor. That allowed Virginia Tech to keep chipping away at the lead.
The Game Turned When...: Whoever was guarding Hannah Young lost her on the baseline. Field goal percentage be damned, they got it when they most needed it.
X-Factor: There's a guy in the Hokie pep band who plays a gigantic triangle. Orin will take a photo of him Thursday.
Key Stat: 23. As in, Virginia Tech got 23 points from their bench, compared to 12 for N.C. State.
Areas for Improvement: It's probably a good idea for the Hokies to rest those legs tonight, because they're going to need to shoot better Thursday if they have any hope of advancing. N.C. State is very young, and will be much better next season.
Ramifications: Tech now faces upstart Pittsburgh in Thursday's 6:00 p.m. game. Panousis is a good enough shooter to keep Tech in most games. She'll need to carry the team again tomorrow.