By JP Mundy



Please Support our Sponsor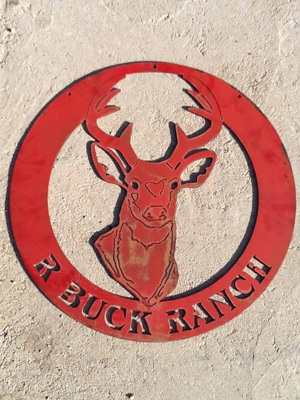 Click here to learn more about R Buck Ranch. Owned and operated by women's hoops fans, they offer premium hunting and fishing in the Heart of Texas!
---
Support ACC WBB Digest!
Please Help Fund Our Future Coverage


GREENSBORO -- They say that the only certainties in this life are death and taxes, but don't tell that to the Wake Forest Demon Deacons.Their streak of first round ACC Tournament victories continued Wednesday, as the 13th-seeded Demon Deacons downed Boston College 69-53 in the tournament opener. Dearica Hamby led all scorers with 23 points, and got help from her supporting cast including 12 points from freshman Amber Campbell.
Head coach Jen Hoover deferred all credit for the streak to Wake Forest players past and present, saying, "I have to give all that credit to our seniors because that started before I ever got here. Our upperclassmen, every year they come in with a confidence here and pass it down through our underclassmen about (how) this is our house, we protect our house."
Campbell shone in her Tournament debut, grabbing 6 rebounds in addition to her scoring. She was also credited with 3 steals on the afternoon. Next up for the Deacs is Syracuse, which will lead off Thursday's action in Greensboro.
Top Performers
Dearica Hamby, Wake Forest: 23 points, 8 rebounds, 4 assists.


Amber Campbell, Wake Forest: 12 points, 6 rebounds, 3 steals


Nicole Boudreau, Boston College: 12 points, 2 three-pointers


Game Analysis
Why Wake Forest Won: Repeat after me: Hamby had help. Hamby had help. Hamby had help. KayKay Atkinson and Millesa Calicott both chipped in 9 points, and Kandice Ball scored 8. That's what Jen Hoover has been looking for all year.
Why Boston College Lost: All credit to the Wake Forest defense, but when you only make 4 (!) field goals in the second half, chances are things aren't going to go well.
The Game Turned When...: Wake went into halftime up 6, but that lead rapidly evaporated, and the Eagles took a 41-40 lead with 15:41 left in the game. Five minutes and an 11-2 run later, the Deacs had a 51-43 lead and control of the contest.
X-Factor: Kay. Kay. Atkinson. Finally healthy, she's showing flashes of why she will be called upon to lead the Deacs next year.
Key Stat: 4-18 (22.2%) …that's not going to cut it in any situation, BC.
Areas for Improvement: It seems like I've been writing this for a long time, but here goes: Wake Forest needs to value the basketball. That's it. Twenty-one turnovers against BC might be okay, but not going forward.
Ramifications: Wake Forest now looks to avenge a regular season loss to Syracuse. With a healthy squad, it's probably not wise to count out Wake Forest just yet.