By Rob Clough



Please Support our Sponsor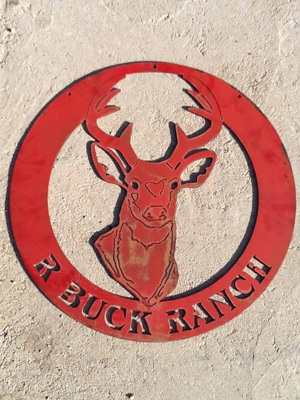 DWHoops and ACC Women's Basketball Digest present our 2015 ACC Tournament preview, in which we go team by team with players to watch, what to watch for, and what to expect.
Our 2015 Tournament coverage is sponsored by R Buck Ranch, please visit their Facebook page at https://www.facebook.com/RBuckRanch to learn more about their all-natural bow and rifle whitetail and exotic hunting options!
The Digest staff will once again travel to Greensboro to cover all 15 games, including extensive photo coverage from Thursday onwards.
So don't forget to check out our coverage each day, and if you're feeling generous, please support our work with a small contribution (link provided at the bottom of this page and on all game recap pages).


---
Duke Quarterfinal Bracket
Game 1: #12 Boston College vs. #13 Wake Forest, Wednesday 1 PM (RSN)
Game 4: #5 Syracuse vs. Game 1 winner, Thursday 11 AM (RSN)
Game 8: #4 Duke vs. Game 4 winner, Friday 11 AM (RSN)

---
#12 Boston College: 13-16, 5-11 ACC
Wednesday 1:00 PM vs. Wake Forest
Players To Watch: Prolific scorer and playmaker Kelly Hughes (#23) slender shooter Nicole Boudreau (#11), streaky shooter Emilee Dailey (#22)
What To Watch For: The Eagles are one of several ACC teams loaded with shooters, giving them a puncher's chance of pulling upsets. Unfortunately, they don't have much size, with frosh center Katie Quandt having some good moments and forward Karima Gabriel adding a little muscle. This team does not rebound well and is quite porous on defense, giving up 72 ppg. They also turn the ball over quite a bit. Given their limitations, BC overachieved to get a 12th seed. Hughes is a legitimate ACC scorer, but Boudreau and Dailey are much streakier. If all three are in a groove, this is a team that can scare a few opponents, as their upset over Duke will attest.
What To Expect: BC narrowly beat Wake in their first meeting, a high-scoring 75-74 affair where neither team could stop the other. I expect a similarly close and exciting game this time around, with Wake getting the edge because they tend to excel in Greensboro, as well as it being the last go-round for star Dearica Hamby. BC wouldn't stand a chance against Syracuse on day two of the tourney, even if they made it that far.
---
#13 Wake Forest: 11-19, 2-14 ACC
Wednesday 1:00 PM vs. Boston College
Players To Watch: Rangy but dominant forward Dearica Hamby (#25), shooter Amber Campbell (#2), wing Kelila Atkinson (#24)
What To Watch For: Wake is essentially a team with one great and experienced player in Hamby and a whole bunch of young role players. Frosh Campbell is the best of the lot, but there's a reason why an astounding eleven different players have gotten starts at Wake this year. The team's moment of glory came in knocking off Miami on Senior Day.
What To Expect: The Deacs always tend to play well in Greensboro, but that's usually because they have a lot of seniors who want to extend their career. This year, it's just Hamby who's of any significance. I imagine she'll try to go out with a bang, and this team is certainly capable of beating a streaky BC squad, especially if Hamby simply goes off. They wouldn't advance past Syracuse if they did beat the Eagles, however.
---
#5 Syracuse: 21-8, 10-6 ACC
Thursday 11am vs. winner of #12 VT/#13 Clemson
Players To Watch: Smooth guard Brianna Butler (#13), dynamic scoring point guard Alexis Peterson (#1), slender defensive center Bria Day (#50)
What To Watch For: Syracuse is a solid team only missing a dynamic wing scorer that can take over games--that is, injured wing Brittany Sykes. The Orange have compensated for her absence with super sub Diamond Henderson, who's more of a shooter than a slasher, albeit one who does get to the foul line. There's nice balance with post Day, who can score and rebound; shooter Butler, who is still the heart of the offense; and versatile lead guard Peterson, who can score in any number of ways. Syracuse lacks scoring punch off the bench aside from Henderson, but there is at least depth. The Orange loves to run and trap, and then slip back into a zone defense. They will try to pressure their opponents and create offense through their defense, and then drop the ball into day when the game slows down.
What To Expect: The Orange would be slightly vulnerable to Boston College, because of their array of shooters, but I'd expect them to gut out a win over either the 12 or 13 seeds. Syracuse played Duke very close in Durham, coming within a single shot of overtime. I expect the rematch to be similarly close and decided largely by which team stays out of foul trouble and which team controls the turnover battle. The Orange could very well win that game and wind up playing Notre Dame in the semis, which would likely result in their ouster.
---
#4 Duke: 20-9, 11-5 ACC
Friday 11:00 AM vs.Syracuse/BC/Wake Forest survivor
Players To Watch: Shot-blocking center Elizabeth Williams (#1), prolific scoring guard Rebecca Greenwell (#23), versatile forward Azura' Stevens (#11)
What To Watch For: Duke is the opposite of most ACC teams. They have a lot of size (their front line goes 6-3, 6-5, 6-4 and they bring a 6-3 and 6-4 player off the bench) but little shooting or even guards. When they can slow the tempo and run the ball into Williams and Stevens and back out to Greenwell, they are a formidable team. When opponents press them, pack the paint and generally force Duke's role players to step up, the results weren't often pretty for the Blue Devils. Duke was great at home this year (only a single loss, to then #1-South Carolina by a single point) but shaky on the road. We'll see how that plays out on a neutral site, albeit one that generally sees a lot of Duke fans.
What To Expect: The Devils will be playing in the morning "screamer" game on Friday (think hordes of school children who want free t-shirts!), mostly likely against Syracuse, a team they narrowly defeated this season. I would expect this to be a close game, with Duke getting a home crowd edge but Syracuse perhaps getting an edge in terms of style. If Duke can get some scoring out of backups Kendall Cooper and Erin Mathias as well as inconsistent starter Amber Henson, they will win. Otherwise, expect the superior shooting and solid balance of Syracuse to earn them a victory.
---
Notre Dame Quarterfinal Bracket
Game 5: #8 Miami vs. #9 Virginia, Thursday 2 PM (RSN)
Game 9: #1 Notre Dame vs. Game 5 winner, Friday 2:00 PM (RSN)

---
#8 Miami: 18-11, 8-8 ACC
Thursday 2:00 PM vs. Virginia
Players To Watch: Point guard and clutch scorer Adrienne Motley (#23), defensive specialist Jassany Williams (#21), versatile guard Michelle Woods (#10)
What To Watch For: The Canes are another smallish team that loves to shoot the three. Unlike a Boston College, they are just as likely to attack the basket as they are to pop a long jumper. Motley holds the team together as its sole consistent scorer, one who can also rebound and pass the ball. Woods can similarly pass, shoot and drive. Williams is not tall, but she is long and plays excellent post defense. If she's in foul trouble, Miami is in trouble, period. There are four other guards getting huge minutes and a couple of forwards who fill in for Williams. Watch for Jessica Thomas and Suriya McGuire in particular, as they can go on a hot streak.
What To Expect: Miami gets a tough opening match-up against Virginia, which actually has the size to bother them, even if the Canes beat them earlier in the year. Miami is often shaky away from Coral Gables and has had little success in the ACC tournament, but this is a tough group that's overachieved. I expect them to edge Virginia and then make Notre Dame nervous, as they were the only team to defeat them this season. I don't see lightning striking twice, but it is funny that the Irish will be forced to face the only team that's beaten them during their brief ACC tenure.
---
#9 Virginia: 17-12, 7-9 ACC
Thursday 2:00 PM vs. Miami
Players To Watch: Versatile scoring guard Faith Randolph (#20), dynamic off guard Mikayla Venson (#1), double-double machine Sarah Imovbioh (#42)
What To Watch For: The good news for the Hoos is that they saved their postseason bacon by upsetting Louisville in a convincing fashion on Senior Day. That plucked them out of playing on Wednesday and gave them a reasonable opponent in their first game. Miami handled them with relative ease in their first meeting, but the Canes will have little in the way of fan support in Greensboro. The Hoos came into the ACC as a team that potentially was ready to make some noise, but they flopped pretty badly against the ACC's quality teams (other than the Cardinals). This is odd because they have nice balance with Imovbioh in the post, Randolph on the perimeter, Venson from the outside and Breyana Mason handling point. Frosh forward Lauren Moses was a perfect glue player. The Hoos don't have great depth, with guard Aliyah Huland El providing most of the bench scoring, but this is simply a team that doesn't have a great deal of toughness at this point.
What To Expect: This is a tough team to predict. A motivated Virginia squad can challenge lots of teams. A scattered Virginia squad can lose to anyone. If their starting five stays out of foul trouble, they will take Miami to the wire. Ultimately, I like Adrienne Motley over anyone on Virginia's roster, and I suspect that will be the difference. Even if the Hoos manage to win, they wouldn't last long against Notre Dame.
---
#1 Notre Dame: 28-2, 15-1 ACC
Friday 2:00 PM vs Miami/Virginia winner
Players To Watch: Dynamic guard Jewell Loyd (#32), physically imposing post Brianna Turner (#11), ACC assists leader Lindsay Allen (#15)
What To Watch For: Notre Dame isn't the smooth juggernaut of a season ago. However, they are still an excellent club, one that has shooting, size and depth. All that and the best player in the ACC (and the country) in Loyd, who is a spectacular scorer as well as a team player. Turner is a beast in the low post but can be a ball stopper. Allen is a perfect lead guard in this system, as she's unselfish but unafraid to take and make big shots. Big Taya Reimer is versatile, shooter Michaela Mabrey can be deadly, and frosh wing Kathryn Westbeld is another cog that fits right into the Irish machine as an unselfish shooter, rebounder and passer. Even when their offense breaks down, they can still depend on Loyd to bail them out.
What To Expect: I expect Notre Dame to pound it inside against Miami and then easily dispose of short-handed Duke or streaky Syracuse in the semifinals. I then expect them to beat pretty much anyone they face in the finals, with FSU being the only team capable of giving them a real game.
---
Florida State Quarterfinal Bracket
Game 2: #10 NC State vs. #15 Virginia Tech, Wednesday 3:30 PM (RSN)
Game 6: #7 Pitt vs. Game 2 winner, Thursday 6:00 PM (RSN)
Game 10: #2 Florida State vs. Game 6 winner, Friday 6:00 PM (RSN)

---
#10 North Carolina State: 16-13; 7-9 ACC
Wednesday 3:30 PM vs. Virginia Tech
Players To Watch: Quick point guard Len'Nique Brown-Hoskin (#2), prolific shooter Miah Spencer (#3), frosh scoring sensation Dominique Wilson (#22)
What To Watch For: That NC State has a winning record is a testament to coach Wes Moore and his ability to get his players to believe in themselves. With no real post presence and very little depth on a squad depleted of talent from a season ago, the Pack pulled off big wins like an upset over Duke to move into WNIT contention. Moore loves shooting the three, and in Spencer, Brown-Hoskin, Wilson and post Jennifer-Mathurin, he has willing gunslinging disciples. His drive-and-dish style has worked well with this group, even if they can't rebound. When they shoot well, watch out.
What To Expect: State has a great matchup against a similarly small Virginia Tech club, which wound up as the worst team in the ACC. The Hokies have a couple of good players, but this State team has become a tight-knit group where everyone knows their role. I expect the Pack to put the Hokies out of their misery and then give Pitt a hard time in a game that should go down to the wire.
---
#15 Virginia Tech 10-19, 1-15 ACC
Wednesday 3:30 PM vs. NC State
Players To Watch: Tenacious playmaker Vanessa Panousis (#5). slender scorer Rachel Camp (#23), low-post operator Taijah Campbell (#24)
What To Watch For: This Hokies team went into the tank very early in the year, when starting center Regan Magarity went out for the year with an injury. As a result, they have just one victory in 2015. Panousis is a joy to watch as a young leader and Camp has been up and down as a scorer. Campbell also has her moments, as does guard Hannah Young, but most of the rest of the Hokie roster is truly not ready for prime time. This is a small team that struggles to score, turns the ball over a lot and sends opponents to the line far too often.
What To Expect: NC State is actually not a bad draw for the Hokies, considering the Pack's lack of size and thin roster. If the Hokies can defend the three point line, this could be a competitive game. If State's motion offense confounds VT, I expect the highly motivated Pack to win in a runaway against a team that may just be ready to have their season end.
---
#7 Pitt:19-10, 9-7 ACC
Thursday 6:00 PM vs. NC State/Virginia Tech winner
Players To Watch: Point guard Brianna Kiesel (#3), athletic forward and former volleyball player Monica Wignot (#24), versatile post Stasha Carey (#35)
What To Watch For: This has been my favorite story in the ACC this season, as coach Suzie McConnell-Serio took a team picked last to a 7th seed and a certain NCAA tournament berth. She did it with a rock-solid senior in Kiesel and several young players. Wignot is a jumping jack who can shoot, Carey is a big and physical post who can also shoot, and there's also rangy frosh forward Yacine Diop and frosh scorer Aysia Bugg. There's not much in the way of quality depth here, which makes each of their games an adventure in living on the edge, but this is a battle-hardened squad that won't be afraid of any opponent.
What To Expect: State will have a fair number of fans here, assuming they win their first game, and that could make things dicey for a Pitt squad that's new to the concept of winning and postseason play in general. Still, I think Kiesel will anchor this team on her way to making it on the All-ACC Tournament team. Look for them to edge State and then annoy FSU for forty minutes before losing.
---
#2 Florida State: 27-3, 14-2 ACC
Friday 6:00 PM vs. Pitt/NC State/Virginia Tech survivor
Players To Watch: Versatile, defensive-minded center Adut Bulgak (#2), sweet-shooting point guard Maegan Conwright (#15), versatile wing Leticia Romero (#10)
What To Watch For: The Noles are the deepest, most balanced team in the ACC. They have size with the rangy Bulgak and backup Kai James; they have ballhandling with Conwright and backup Shakena Richardson; they have shooting with Conwright, Romero, Morgan Jones, Emiah Bingley and Brittany Brown. There is experience and toughness, with Ivey Slaughter perhaps being the team's heart as a forward. If FSU has one weakness, it's that there's almost too much balance. There's not a particular go-to player on this team, which can sometimes hurt them when they absolutely have to have a basket and want to throw it to a dominant player. The Noles don't have any dominant players but instead have a deep roster that works well together. In a single-elimination tournament, that can sometimes be problematic and sometimes can work to a team's advantage.
What To Expect: Pitt and the other teams would be no match for FSU's depth. More worrisome would be the incredible quickness of either UNC or Louisville, because team speed is not one of FSU's greatest assets. The game between the Cardinals and Noles was very close earlier this year, and the Heels beat the Noles. Don't be shocked if either team upsets FSU, unless the Noles get a monster performance from Bulgak or Romero, the only two players on the roster currently capable of such a breakout performance.
---
Louisville Quarterfinal Bracket
Game 3: #11 Georgia Tech vs. #14 Clemson, Wednesday 6:30 PM (RSN)
Game 7: #6 North Carolina vs. Game 3 winner, Thursday 8:00 PM (RSN)
Game 11: #3 Louisville vs. Game 7 winner, Friday 8:00 PM (RSN)

---
11 Georgia Tech17-13, 7-9 ACC
Wednesday 6:30 PM vs. Clemson
Players To Watch: Silky shooter Kaela Davis (#3), rough and tumble forward Roddreka Rogers (#54), bullish wing Zaire O'Neil (#21)
What To Watch For: The Jackets are currently #83 in the RPI, meaning that they need a substantial ACC tournament run to get some consideration as an NCAA at-large bid. This is a thin team that has some players who are streaky shooters. When they're on, they can be devastating, dropping double-digit treys on opponents. Davis is especially deadly, particularly since she's quite comfortable being a volume shooter. O'Neil is a nice complement as a powerful forward who loves getting to the line. Rogers does all the dirty work. Aaliyah Whiteside is another capable shooter, as is stretch four Katerina Vuckovic. The Jackets don't have much beyond that group, and any foul trouble will put them in a tough spot.
What To Expect: The Jackets should be able to beat Clemson with relative ease. Clemson doesn't have the size to exploit Tech's post problems, nor do they have a player who can guard Davis. The Jackets would then go on to face UNC, another athletic team with mediocre post play but a host of guards. I don't think there's much the Jackets could do against UNC's depth, unless they Heels can't shoot straight and the Jackets are on. UNC beat the Jackets by 15 earlier in the year, and I'd expect a similar margin this time in a game that will likely be extremely chippy.
---
#14 Clemson: 9-20, 1-15 ACC
Wednesday 6:30 PM vs. Georgia Tech
Players To Watch: Slashing, multitasking guard Nikki Dixon (#21), shooter Shelbie Davenport (#00), shooter Tiffany Lewis (#1)
What To Watch For: This is an incredibly young Tiger squad, with nine freshmen. Dixon is a senior who's had a very good year overall, but she's come off the bench for many games as a way of fending off her inevitable foul trouble. This is a team with little size but does have a bunch of players who like to shoot, including Davenport and Lewis. Lead guard Chanelle Perry has been solid alongside starting point guard Chelsea Lindsay, and young post MaKayla Johnson has show flashes as a defender. This team will be wide-eyed at the ACC tournament but will play hard, trying get to the foul line and open up some spots for shooters.
What To Expect: There's no way a team this young can win an ACC game, especially against a team like Georgia Tech that lost a tiebreaker to become the #11 seed. The Jackets swept the Tigers in a couple of moderately competitive games, but I see no reason for the outcome to be different this time around.
---
#6 North Carolina: 23-7, 10-6 ACC
Thursday 8:00 PM vs.Georgia Tech/Clemson winner
Players To Watch: Athletic forward Stephanie Mavunga (#1), silky shooter Allisha Gray (#15), veteran point guard Latifah Coleman (#2)
What To Watch For: This is a team that's badly missing injured forward Xylina McDaniel, because Mavunga is getting shut down by teams with good post play. That's reducing the Heels to a jump-shooting team, which is a dicey proposition because their shooting is streaky at best. UNC remains one of the quickest teams in the league and one of the best at turning steals into layups, thanks to their aggressiveness and speed. They also have tremendous depth at the guard spot, with Brittany Rountree and Jessica Washington adding more shooting and Jamie Cherry adding another penetrator. They have players who can do the dirty work, like forward Danielle Butts and wing N'Dea Bryant. This is a physical squad that is comfortable playing in Greensboro.
What To Expect: Georgia Tech has been playing well lately, but I'm not sure they're deep enough to handle the Heels, especially with so little size. Mavunga will likely have a great game against them. That would leave Louisville as their next opponent, a team that matched UNC athlete for athlete and forced them to take bad shots. There's no question that UNC has the talent to beat both Louisville and FSU (especially since they beat FSU earlier) and make a run to the finals. It will all depend on how well they take care of the ball and if their shooters can hit shots. Considering that Louisville is new to all of this and FSU has never played well in the ACC tournament, I wouldn't bet against the Heels to go all the way to the finals.
---
#3 Louisville: 24-5, 12-4 ACC
Friday 8:00 PM vs. UNC/Georgia Tech/Clemson survivor
Players To Watch: Dynamic lead guard Mariya Moore (#4), explosive forward Myisha Hines-Allen (#2), stretch four Sara Hammond (#00)
What To Watch For: This is a very athletic and physical team that wins with defense. Moore is a good shooter, passer and penetrator, while Hines-Allen attacks the boards and Hammond shoots and rebounds. Poing guard Jude Schimmel is steady, and the Cardinals have a lot of depth. What they don't have is a lot of shooters or much skilled size. When Moore has a big game and the team is able to use its motion offense to get easy scores, Louisville is tough to beat. Against zones, the Cardinals sometimes have trouble shooting their way out of it.
What To Expect: UNC will be a tough matchup for the Cardinals, as the two teams played a close game in their first meeting. The Cards are one of the few teams that match UNC quick-for-quick, so that game could come down to which team can make perimeter shots. UNC has a slight edge because of their experience in the ACC tournament, but this game could go either way. If Louisville gets to play FSU, that's a game that the Cardinals could easily win.
---
Support ACC WBB Digest!
Help Fund Our Future Coverage