By Megan Bishop Moore



Please Support our Sponsor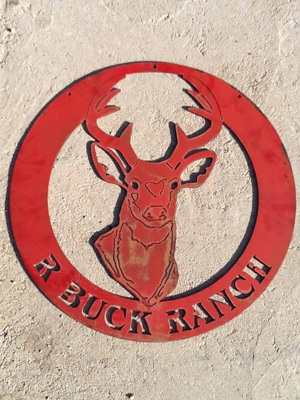 Click here to learn more about R Buck Ranch. Owned and operated by women's hoops fans, they offer premium hunting and fishing in the Heart of Texas. Their turkey and exotics season starts April 1!
---

Support ACC WBB Digest!
Please Help Fund Our Future Coverage


STANFORD -- It took forty full minutes, but the Stanford Cardinal overcame a determined and extremely physical UNC effort to advance to their sixth Final Four in seventh years, winning 74-65 on their home floor, Maples Pavilion, in front of a deafening crowd.
The first half was a study in how the two teams would perform with their stars effectively shut down. UNC Freshman Diamond DeShields, playing two days after injuring her right ankle and reinjuring her left leg in their Sweet Sixteen win over South Carolina, hit her team's first basket early but had only one more field goal in the first half. A rotating cast of defenders, often double- or triple-teaming, kept Stanford senior Chiney Ogwumike in check, and she picked up two offensive fouls in the half.
Carolina (27-1), though a young team, did not appear rattled, and went on a run that included five three-pointers, three of them by Alisha Gray, giving them a 22-9 lead. Stanford (33-3) answered with a flurry of threes themselves, with Amber Orrange knocking down three of her own and Mikaela Ruef, who had only made two threes all season, hitting what would be her first of three in the contest.
The next two Ruef threes came early in the second half, which clearly turned Stanford's emotional tide. Ogwumike reawakened while defenders Xylinia McDaniel, Stephanie Mavunga, and DeShields, who had kept bodies on her all night, racked up fouls and were forced to back off. Ogwumike ended the game with twenty points, Ruef with seventeen, and Orrange, Erica McCall, and Lili Thompson joined them in double figures.
Before the Cardinal could seal the game, Carolina cut it to one at 65-66 with 1:47 left. But UNC made no more shots, and jumpers by Thompson and Orrange and the inevitable foul shots in the last seconds sealed the 74-65 win and trip to Nashville for Stanford.
Ogwumike attributed Stanford's win not to "the perfectly executed play" but to "heart, heart." Head Coach Tara Vanderveer took pride in improving and solving the problem of Carolina over forty minutes, and bristled at the implication that their next game against UConn was simply an exercise leading up to a UConn-Notre Dame final.
UNC, meanwhile, lamented a game that Associate Head Coach Andrew Calder said they had the talent to win and DeShields said they should have won. Calder emotionally thanked Coach Hatchell and the UNC basketball family for the confidence they put in him this year and apologized for the loss. In particular he was frustrated that the game was not more physical and that his players could not "bang" Ogwumike more in the second half. Asked if their youth and lack of experience were the keys to their loss, the Heels unanimously and emphatically said no. Yet with no current seniors and every player returning, including injured three point ace Megan Buckland, Carolina will enter next year with significant experience to draw on. And, hopefully, their Hall of Fame coach will be healthy and again at the helm.
Megan Bishop Moore loves watching basketball so much that she learned the tuba in college just to secure a courtside pep band seat. She is a lapsed academic living in San Francisco who still can't get used to ACC "night" games starting at 4 PM.