By Megan Bishop Moore


Diamond DeShields (23) and Stephanie Mavunga combined for nearly half of North Carolina's scoring in the Tar Heels 63-58 upset of #1 seed South Carolina Sunday. UNC advances to face homestanding #2 seed Stanford Tuesday night with a Final Four berth on the line.
DWHoops File Photo by Orin Day
Please Support our Sponsor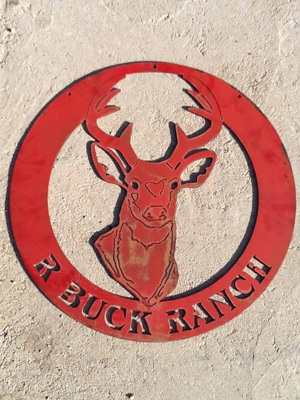 Click here to learn more about R Buck Ranch. Owned and operated by women's hoops fans, they offer premium hunting and fishing in the Heart of Texas. Their turkey and exotics season starts April 1!
---

Support ACC WBB Digest!
Please Help Fund Our Future Coverage


STANFORD -- Sylvia Hatchell apparently gives a heck of a pre-game speech about playing on someone else's home court. As soon as North Carolina Associate Head Coach Andrew Calder let that slip, he swallowed any additional commentary on the subject. Nevertheless, it was clear he and his team are looking forward to hearing that talk on Tuesday, even from Hatchell remotely, when 4-seeded UNC (27-9) takes on 2-seeded Stanford on Stanford's home court in the Elite Eight.
As it was, Hatchell texted Diamond DeShields and Stephanie Mavunga before the game, telling them she was proud of them and to play hard. They, and the rest of UNC, heard, becoming the second 4-seed from the ACC to knock off a 1-seed from the SEC, defeating South Carolina (29-5) at Stanford's Maples Pavilion with a 65-58 victory. #4 Maryland dominated #1 seed Tennessee in a 73-62 win earlier in Louisville, leaving ACC member Notre Dame and Connecticut as the only top seeds to reach the Elite Eight.
South Carolina coach Dawn Staley had made no secret of her offensive strategy: get the ball inside and avoid taking outside shots. Using a defense they developed and practiced only Saturday (the details of which Calder was also unwilling to divulge), UNC blocked South Carolina's passing lanes for the entire first half, forcing them into poor shots and only a 33.3 FG%. Starting South Carolina forward Aleighsa Welch had no field goal attempts in the first half, center Alaina Coates was 3 for 7, and guard Tiffany Mitchell went 1 for 5.
North Carolina's steady defense held the game in check during two tense absences of DeShields. Barely over two minutes into the game, DeShields tweaked her right ankle and headed to the locker room for a "super tight" taping. Not long after her return she hurt her left leg, which she described as a re-injury. Frustrated at being benched for what Calder intended to be the rest of the half, DeShields convinced him to let her back in the game and ended the half with twelve points. While both cheer squads yelled "CAROLINA!" the rest of UNC's starters combined for all but two of the remaining first-half points, putting North Carolina up by eight at the break and giving, as DeShields proudly noted, "the South Carolina coaching staff something to think about."
Whether it was Staley's halftime review of her game plan or Mavunga's third foul early in the second half that put her on the bench, South Carolina's inside game took over. Coates had fourteen second-half points and Mitchell added three 3-pointers to put USC back in contention. But South Carolina never led during the game, and after coming within one at 43-42 and hitting five in a row to cut it to 53-51 at 5:18 to go, South Carolina missed 9 of their next 11 shots and could not stop a balanced UNC offense. Calder made sure the ball was in the hands of 85% free throw shooter Brittany Rountree in their closing possessions, and her five free-throw points sealed North Carolina's place in the Elite Eight. It's been seven years since the Heels reached the Elite Eight, the last time coming when first year assistant coach Ivory Latta was on the floor as an All-America point guard leading them to consecutive Final Four appearances.
As the Tar Heels prepare to meet Stanford on Tuesday, they will again need to come up with a quick plan to defend against a tried-and-true offense, this time Tara Vanderveer's Triangle. Calder was admittedly unsure about his approach and characteristically cagey about any ideas he already had. Freshmen DeShields and Mavunga seem well-informed about Stanford's strengths, aware of the challenge of playing against this storied coach and her program on what will surely be their sold-out home court, but were also notably calm and confident. UNC is a young team and while Calder is in his 28th year of coaching, this is his first season as the courtside leader. Yet something in this combination has clicked at the right time. As Mavunga said, "every day . . . in every way, we're just getting better." If North Carolina does make it to the Final Four in Nashville, no one in the UNC organization will be surprised, including Hatchell, who plans to join them there. "Why not us?" she told her team before they left for the tournament. "Why not Carolina? Why not us?"
Top Performers
Diamond DeShields, North Carolina: 19 points, 8-16 FG, 2 blocks, 2 steals


Stephanie Mavunga, North Carolina: 13 points, 9 rebounds, 3 steals, 2 blocks.


Alaina Coates, South Carolina: 22 points, 11 rebounds, 4 blocks.