By Orin Day, Photos by Dana E. Warren


Diamond DeShields was a dominant force in North Carolina's 62-53 NCAA Second Round win over Michigan State, scoring a game high 24 points and 12 rebounds.
Photo by Dana E. Warren - Full Gallery Below
Please Support our Sponsor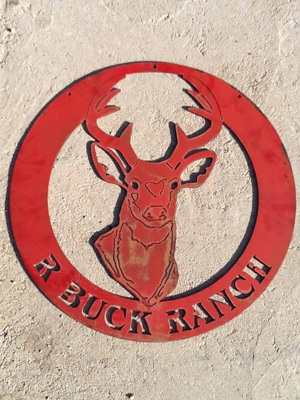 Click here to learn more about R Buck Ranch. Owned and operated by women's hoops fans, they offer premium hunting and fishing in the Heart of Texas. Their turkey and exotics season starts April 1!
---

Support ACC WBB Digest!
Please Help Fund Our Future Coverage


CHAPEL HILL -- What a difference two days made for North Carolina in the 2014 NCAA Women's Basketball Tournament. On the heels of a near upset at the hands of upstart #15 seed Tennessee-Martin, #4 UNC (26-9) and freshman Diamond DeShields nearly blew fifth seed Michigan State (23-10) out of Carmichael Arena in a 62-53 victory. The final margin was deceptive as the fourth seeded Tar Heels ran to a 60-39 lead with 6:18 remaining, then took their feet off the gas pedal for the remainder of play. DeShields led all scorers and rebounders with 24 and 12, adding three steals in her dominant 35 minutes.
Carolina's pressure defense and DeShields "coming out on fire" (to quote teammate Allisha Gray) were the top stories of the first half. The Heels immediately built a working margin by jumping out to 11-2 lead, with the majority of those points coming from DeShields transition jumpers. Michigan State started out trying to play to their height advantage inside, but Carolina's ball pressure and quick hands foiled that strategy. Entry passes were deflected and turned into live ball turnovers, deadly against the Heels. And when the ball did go down low, Carolina posts immediately collapsed into the paint, with Stephanie Mavunga proving to be an inside stopper. The Heels repeatedly blocked or deflected shots, and sometimes even seized the ball before the Spartans could even get a shot up.
So, State was already out of sorts when freshman Aerial Powers picked up her second foul just 6:30 into the game, hacking DeShields on a three point try. Powers sat the rest of the half. Shortly after, DeShields went down and hit her head on the floor, and went to the bench herself. State managed to cut the deficit to six points, twice, but couldn't find their range from outside to pull any closer during the Heels lull. DeShields returned after four minutes of rest and used her length to extend Carolina's defense, finishing the half with 18 points and a 36-27 Heel lead.
MSU came out of the locker room thinking that they could cut into the Carolina advantage, but they couldn't have been further from the truth, as the Heels were hot and the Spartans were ice cold. The Heels hit six straight shots, and after a Tori Jankoska make, MSU missed 15 straight field goal attempts. The Carolina lead peaked at 57-31 with DeShields' final bucket of the night, and it didn't matter that State finished on a 22-5 run. The only remaining moments of excitement came when DeShields slammed into the scorers' table (no foul called), Stephanie Mavunga took an inadvertent knee to the head (she went to the locker room but was OK), and when Roy Williams appeared on the jumbotron scoreboard. The Tar Heel faithful went home happy, and the last surviving Triangle ACC basketball team (men's or women's) made plans to travel over 2,300 miles to face South Carolina in the Stanford Regional next Sunday.
Top Performers
Diamond DeShields, North Carolina : 24 points, 12 rebounds, 3 steals. Not even a blow to the head from the Carmichael floor could stop Diamond, it merely contained her for four minutes. And nobody else even came close.


Game Analysis
Why North Carolina Won: The Tar Heels came ready to play from the get-go and backed up their talent with the requisite effort on both ends.
Why Michigan State Lost: Quite simply the Spartans were unable to solve the puzzle of UNC's defense until it was much too late.
The Game Turned When...: Michigan State missed 15 straight shots, allowing a 14-0 Carolina run to effectively end the game.
Key Stat: UNC's 17-4 advantage in fast break points.
X-Factor: Carolina shooting an uncharacteristic 14-16 from the free throw line, quelling any hope of a Spartan comeback.
Areas for Improvement: The Tar Heels will need to score more than the 61 points they averaged in the first two rounds to upset South Carolina at Stanford. While the Heels turn over the ball a lot, 19 was too many for a game with this pace.
They Said It: "I think UT Martin poked a beehive there, and you know we got a swarming bunch of bees coming at us early and the biggest one in the bunch was Diamond DeShields. What an impressive freshman, she certainly deserves the National Freshman of the Year... she was a one-woman wrecking crew in the first half and very, very special talent. " - Michigan State coach Suzy Merchant
"We're going to Cali." - North Carolina freshman Diamond DeShields on advancing to the Stanford Regional.
DWHoops Photos by Dana E. Warren
See more great photos from Dana at DEWShots
Link to this Photo
Diamond DeShields scored eight of UNC's first twelve points, they led 12-2 and it never got under six points the rest of the way.

UNC Tags: #23 Diamond DeShields

Link to this Photo
DeShields scored repeatedly in transition, either pulling up for a jumper, or going all the way to the rim

UNC Tags: #23 Diamond DeShields
---
---
Link to this Photo
After scoring more than a point per minute, DeShields hit her head and needed to regroup.

UNC Tags: #23 Diamond DeShields
---
Support ACC WBB Digest! - Help Fund Our Future Coverage
---
Link to this Photo
Another Carolina fast break, where they held a 17-4 scoring advantage.

UNC Tags: #15 Allisha Gray, #24 Jessica Washington
---
Link to this Photo
DeShields grabbed 12 rebounds, all defensive and many of them turning into runouts

UNC Tags: #23 Diamond DeShields
---
Link to this Photo
Another board turns into a Carolina break attempt

UNC Tags: #34 Xylina McDaniel
---
Support ACC WBB Digest! - Help Fund Our Future Coverage
---
Link to this Photo
Diamond DeShields soared above all, scoring 24 points on 9-17 shooting and grabbing 12 rebounds

UNC Tags: #23 Diamond DeShields
---
---
Link to this Photo
Diamond's pull-ups were deadly, both in transition and when finding gaps in the Michigan State zone

UNC Tags: #23 Diamond DeShields
---
Support ACC WBB Digest! - Help Fund Our Future Coverage
---
Link to this Photo
McDaniel defends Aerial Powers, MSU's leading scorer who was held scoreless from the field (she made 2 of 4 free throws)

UNC Tags: #34 Xylina McDaniel
---
---
Link to this Photo
Carolina had quick hands to the ball throughout

UNC Tags: #2 Latifah Coleman
---
Support ACC WBB Digest! - Help Fund Our Future Coverage
| | | | | |
| --- | --- | --- | --- | --- |
| | | | | |
---
---
---
---
Support ACC WBB Digest! - Help Fund Our Future Coverage
---
Link to this Photo
Coach Calder looks for Carolina to settle down during MSU's game ending 23-5 run

UNC Tags: Assistant Coach Andrew Calder
---
Link to this Photo
Diamond goes for the steal of a Klarissa Bell baseline dribble

UNC Tags: #23 Diamond DeShields
---
Link to this Photo
Merchant described the game as one of the most physical she'd been involved in for a long, long time, probably what she's saying to Billy Williams
---
Support ACC WBB Digest! - Help Fund Our Future Coverage
---
Link to this Photo
DeShields hit the scorers table hard, no foul was called and she was OK

UNC Tags: #23 Diamond DeShields
---
Link to this Photo
Diamond and Branndais Agee battle for the ball on the sidelines in front of supervisor of officials Tommy Salerno

UNC Tags: #23 Diamond DeShields
---
Link to this Photo
Mavunga was an effective stopper inside with two blocks, a steal, and multiple shot redirections

UNC Tags: #1 Stephanie Mavunga
---
Support ACC WBB Digest! - Help Fund Our Future Coverage
---
Link to this Photo
Mavunga takes an inadvertent knee to the head from Pickrel, she left the court but was fine according to coach Calder

UNC Tags: #1 Stephanie Mavunga
---
Link to this Photo
Post game high fives with the fans are a Carolina tradition

UNC Tags: #10 Danielle Butts
---
Link to this Photo
Gray and the Heels head to a Sunday matchup with South Carolina in the Stanford Regional semi-finals.

UNC Tags: #15 Allisha Gray