By Mike Potter


Miah Spencer got her first career start for the Wolfpack Women Sunday, notching 19 points in 39 minutes of their 68-66 win. NC State is shorthanded after season ending ACL injuries to both Myisha Goodwin-Coleman and Lakeesa Daniel.
DWHoops File Photo by Orin Day
Please Support our Sponsor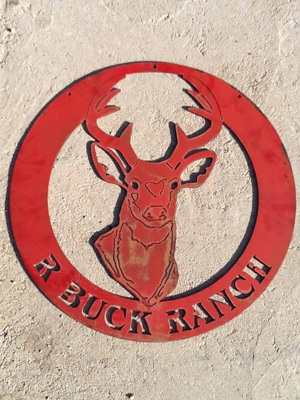 Click here to learn more about R Buck Ranch. Owned and operated by women's hoops fans, they offer premium hunting and fishing in the Heart of Texas!
---
Kody Burke hit a game winning three pointer as NC State defeated Virginia, 68-66.
DWHoops file photo by Orin Day

---
Order ACC WBB 2014 Annual with Paypal!
NC State's run to the top tier of the ACC standings hit some bumps this week when the Wolfpack played well and hard but was just not deep or talented enough to beat North Carolina or upset Duke on the road. And then before Sunday's game vs. Virginia (13-14, 6-8 ACC) things got even worse. The injury to the left knee of senior guard Myisha Goodwin-Coleman during the Duke game turned out to be a season-ending ACL injury, and then the next day in practice reserve senior post Lakeesa Daniel was also lost to the season with an ACL injury.
Now down to a lineup in which five starters will go almost the whole way except to come up for air, the Wolfpack (23-5, 10-4 ACC) pressed on anyway in Sunday's home contest with a motivated Virginia team. Markeisha Gatling continued to dominate the paint while freshman guard Miah Spencer is starting to show some star quality.
Senior Kody Burke, who had poured in 30 at Duke, would probably have called this her worst game of the season except for one thing - she hit the deciding 3-pointer with 11 seconds left as State repelled the scrappy Cavaliers 68-66. Virginia had laid it all on the line, and some Cavalier players dropped to the court in tears after the clock hit zeroes.
And considering all the circumstances State might have picked up its most important win of the season.
Top Performers
Markeisha Gatling, NC State. The Wolfpack center is getting to be more and more of a force as the season goes on. She got 22 points and 11 rebounds and is always drawing the attention of two or more players when the ball comes her way.


Miah Spencer, NC State. The freshman got her first start of the season and played like a veteran with 17 points in 39 minutes. She'll have to keep it up if the Wolfpack is to have a successful post-season.


Len'Nique Brown, NC State. The petite junior never left the floor, scoring 12 points with six assists and five rebounds in making a fine recovery from a rough game at Duke on Thursday.

Honorable Mention: Lexie Gerson, Virginia. The senior hit 3-for-5 outside the arc and gave the Cavaliers their first nine points to stop what otherwise may have turned into a wire-to-wire blowout.
Game Analysis
Why NC State Won: Because Gatling played another strong game, Spencer is playing very solidly for a freshman and Burke hit one big shot. The Wolfpack played very well with almost no depth, as Len'Nique Brown played 40 minutes, Spencer 39, Burke 36 and Gatling 34.
Why Virginia Lost: Things just aren't going the Cavaliers' way. And they just had no match for Gatling. The Cavaliers were overmatched in the size department on the front line and in quickness on the perimeter. It wasn't a lack of heart and hustle; they played one of their better road games of the year and ended up one bounce short.
The Game Turned When ...: The Wolfpack started getting the ball inside to Gatling down the stretch. With the lead changing five times over the game's final 56 seconds, two of them came off Gatling buckets within five feet of the basket.
Key Stat: Rebounding. The Wolfpack pulled down 37 to the Cavaliers' 25, but more importantly let Virginia have only three offensive rebounds. That led to 20 second-chance points for NC State to two for Virginia.
X-Factor: Backs against the wall. NC State came into the game on a two-game losing streak despite having played solidly in losses to Triangle rivals North Carolina and Duke. Add in the two injured players and the Wolfpack knew to play desperate basketball against Virginia, who fell below .500 with the loss.
Areas for Improvement: Field-goal shooting for the Wolfpack. NC State shot 40 percent from the floor including 29.2 (7-for-24) from 3-point range. Hitting 17 of 20 at the free-throw line saved the Wolfpack's bacon. And three offensive rebounds won't win a game for anybody.
Ramifications: Barring some strange circumstances next week, the Wolfpack will get a bye through the first two rounds of the ACC Tournament with North Carolina finishing fifth. NC State is a game ahead of the Tar Heels, needing one win against Pittsburgh or Notre Dame plus one Tar Heel loss to either Notre Dame or Duke to finish at least fourth.
They Said It ...: Kody Burke: "I knew I had to do something. Something had to fall in. (Krystal Barrett) did a good job of penetrating and then found me and had the confidence to pass it to me. As a senior all I can do is play with confidence and provide a role model for the underclassmen, and sure enough it worked out."
Mike Potter is a 35-year sports writer in Raleigh who has covered ACC Women's Basketball as a beat writer for the past decade. Follow him on Twitter via @mikepotterrdu.