By JP Mundy, Photos by Dana E. Warren


Dearica Hamby continued her tear through the ACC, notching her 18th double-double of the season.
Jill Brunori came up big with a career high 15 rebounds in the win.
Photos by Dana E. Warren - view more at DEWShots.com
Please Support our Sponsor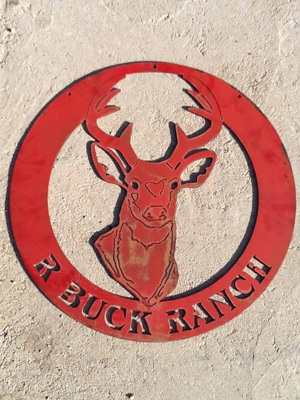 Click here to learn more about R Buck Ranch. Owned and operated by women's hoops fans, they offer premium hunting and fishing in the Heart of Texas!
---
Chelsea Douglas got out to a quick start, helping Wake take an early lead then roll over Florida State.
Photo by Dana E. Warren, DEWShots.com
Wake Forest jumped out to a 21-4 lead over No. 23 Florida State and never looked back, blowing out the Seminoles 78-54 in the Deacs' most lopsided win ever over a ranked team. Senior Chelsea Douglas (32 points) provided the initial spark, starting the game 6-6 from the field, not missing until the 5:39 mark of the first half.
Junior Dearica Hamby, the ACC's leader in both scoring and rebounding, recorded her 7th straight double-double - her 18th of the season. She is now two double-doubles away from the Wake Forest school record of 20. Freshman Jill Brunori had a monster game on the boards for the Deacs, finishing with 15 rebounds on the day.
Wake Forest (12-10, 3-6 ACC) shot 50 percent from the field on Sunday, the highest field goal percentage allowed by the Seminoles this season. Florida State (15-6, 3-5 ACC) shot 33.8 percent from the field, and were only 1-16 from behind the 3-point arc. The Deacons also won the rebounding battle, snatching 46 to FSU's 37.
Hamby's performance came despite her missing the last two days of practice due to illness. In addition, the Deacs were without the services of freshman guard Ataijah Taylor, who suffered a concussion against Virginia on Thursday night. Freshman Milan Quinn started the game in Hamby's place and had perhaps the best day of her young career, scoring 8 points and grabbing 3 rebounds.
Top Performers
Chelsea Douglas, Wake Forest 32 points, 4 assists, 5-12 from the three-point line. When Douglas starts hot, she's bad news for the opposition.


Dearica Hamby, Wake Forest 22 points, 10 rebounds, 2 assists. If Hamby stays on her current pace, she will break the single season scoring record at Wake Forest - 576 points by Tracy Connor in the 92-93 season.


Game Analysis
Why Wake Forest won: Not only did Wake Forest get great production from their two best players, they got great performances from players like Brunori and Quinn. The future is bright for those two freshmen.
Why Florida State lost: The Seminoles were out-hustled on the boards and just couldn't get defensive stops when they needed them. This young team relied too much on Natasha Howard (22 points) at times on offense.
The Game Turned When...: Chelsea Douglas made 3 straight three-pointers and a layup to start the game. The lead was in double-digits quickly and stayed that way.
X-Factor: Milan Quinn. Despite having lost her starting spot earlier this year to Kandice Ball, Quinn was called upon to spell the ailing Dearica Hamby. She responded with a workmanlike 8 point, 3 rebound performance.
Key Stat: 50. Fifty. Fitty. As in percent, people. When you shoot 50 percent from the floor and hold your opponent to 34 percent, you are probably having a great day.
Areas for Improvement: Wake Forest needs to bottle the intensity they had to start both halves and use it- over and over. They are notorious for coming out with a lack of intensity and urgency, but not this game. Florida State is a young team that needs to continue battling on the boards and identifying shooters in transition.
Ramifications: Wake now has momentum going into their Thursday showdown with the nationally-ranked Wolfpack, while Florida State is skidding heading into its meeting with Notre Dame.
They Said It: "The ball is mine. I'm going to get it, no matter what." - Wake freshman Jill Brunori on her rebounding philosophy after her career best 15 rebounds.
We encourage you to follow @JP_Mundy on Twitter, and you can view more of Dana Warren's fantastic sports photos at DEWShots.com.