By Mike Potter



Please Support our Sponsor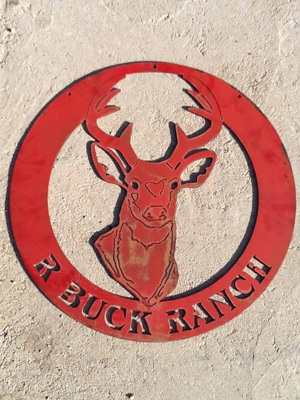 Click here to learn more about R Buck Ranch. Owned and operated by women's hoops fans, they offer premium hunting and fishing in the Heart of Texas!
---
Markeisha Gatling led NC State with 15 points and added 9 rebounds as the Wolfpack Women upset visiting Maryland, 72-63.
Digest File Photo by Orin Day

---
Maryland's Lexie Brown scored a game high 20, but 16 came in the first half as the Terps fell to NC State, 72-63.
Digest File Photo by Orin Day

---
---
Order ACC WBB 2014 Annual with Paypal!
And just over three months ago, the ACC's Blue Ribbon Panel picked NC State to finish 10th in the ACC. That's not going to happen, folks. The No. 18 Wolfpack got its most important win in a very long time, shocking No. 8 Maryland 72-63 in the Terps' final visit to Raleigh as members of the ACC. It was the best win of first-year coach Wes Moore's career, improving the Wolfpack to a ridiculous 19-3, 6-2 and in a tie with North Carolina for second place in the ACC. The magic is back at Reynolds Coliseum. NC State used only seven players, but every one of them did something important. Markeisha Gatling and Kody Burke each played 37 minutes, a career high for Gatling, while Myisha Goodwin-Coleman and Len'Nique Brown each played at least 34. Freshman Miah Spencer came in for 27 off the bench and did some stat-sheet stuffing, while Krystal Barrett was solid in 23 minutes and Lakeesa Daniel played a key seven.
Maryland's freshman guard Lexie Brown and senior star Alyssa Thomas each played almost the entire way and got her points, but the Wolfpack's diamond-and-one defense with Len'Nique Brown on Thomas helped beat the Terps (16-4, 4-3) in the second half. Three of Maryland's starters were held to no more than three points each.
And Maryland coach Brenda Frese, whose team has lost three straight, had to leave the building for the second straight road contest with "ACC! ACC!" ringing in her ears.
Top Performers:
Markeisha Gatling, NC State. The bruising 6-5 senior center, who without a complete collapse will make All-ACC this time, established her dominance in the second half. She finished with 15 points and nine rebounds and didn't pick up her third foul until less than four minutes remained.


Len'Nique Brown, NC State. The floor general led the way on the perimeter as the Wolfpack's waterbug-style guard corps created havoc the whole night. She finished with 12 points and is becoming one of the ACC's most effective guards.


Myisha Goodwin-Coleman, NC State. The 5-4 senior sparkplug continues to enjoy her role as the Wolfpack's top shooting option. She struggled without a point in the first half, but hit a trio of 3-pointers to finish with 16 points.


Lexie Brown, Maryland. The Terps' freshman sharpshooter had some serious flashes of brilliance in the first half, going 4-for-5 outside the arc with 16 of her 20 points. She also had five rebounds and five assists.


Alyssa Thomas, Maryland. It wasn't a good game by the standards of the ACC's most heralded player. Still she finished with 18 points, nine rebounds and five assists.


Honorable Mention: Miah Spencer, who came off the bench for nine points, five assists and five steals for the Wolfpack. She had the knockout punch with a coast-to-coast steal and layup to make it 68-59 with 42 seconds left.
Game Analysis
Why NC State Won: Perseverance, for one thing. The Wolfpack had a chance to fold when it got behind by 10 points in the first half and again when the Terps were up nine in the second (53-44 with 12:21 to go). But State started to find Gatling open inside and Goodwin-Coleman knocked down a couple of 3-pointers as the hungry crowd tried to blow the roof off.
Why Maryland Lost: The Terps couldn't get the ball to Thomas enough down the stretch, Brown wasn't shooting as frequently in the second half as in the first and they just couldn't stop the momentum. Maryland needed to have a better killer instinct and the Wolfpack just wasn't having it.
The Game Turned When...: After the break Moore sent the 5-5 Brown to guard the All-American Thomas, who is nine inches taller, in a diamond-and-one the Wolfpack said was put together in 10 minutes. Thomas had six points in the second half.
Key Stat: Maryland committed 21 fouls to just nine for NC State, and no Wolfpack player picked up her third until after the final TV timeout. NC State went 16-for-22 from the line to Maryland's 2-for-2, making up for more than the margin of victory.
X-Factor: Heart, hustle, destiny? Moore has his Wolfpack team believing it can beat anybody, and they're confident enough now to endure a few rough patches and still beat an arguably more gifted opponent. And the home-court advantage is pretty stout.
Areas for Improvement: 3-point shooting by both teams. Maryland finished 5-for-23 including an 0-for-14 performance in the second half. NC State was just 4-for-18 including a tough 0-for-6 night from Kody Burke.
Ramifications: If anyone wasn't taking the Wolfpack seriously before this one, that outlook should be out the window now. NC State will be favored in six of its last eight regular-season games and could realistically have the No. 3 seed for the ACC Tournament.
Mike Potter is a 35-year sports writer in Raleigh who has covered ACC Women's Basketball as a beat writer for the past decade. Follow him on Twitter via @mikepotterrdu.