By Orin Day


Brittney Sykes kept Syracuse in the game with 11 first half points, she finished with 17.
Digest Photo by Orin Day
A huge rejection of Alexis Peterson by Stephanie Mavunga could have been a turning point in favor of UNC, but that advantage flipped when Mavunga was T'd up for taunting.
Digest Photo by Orin Day
Brianna Butler's three second half threes keyed the Syracuse comeback win.
Digest Photo by Orin Day
Please Support our Sponsor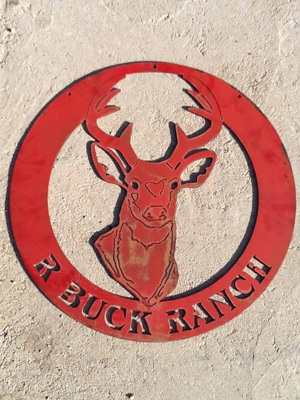 Click here to learn more about R Buck Ranch. Owned and operated by women's hoops fans, they offer premium hunting and fishing in the Heart of Texas!
---
Order ACC WBB 2014 Annual with Paypal!
It's no coincidence that "Syracuse" and "patience" each have the same number of letters, as coach Quentin Hillsman's Orange found just that in the second half to defeat North Carolina 78-73 in their first ACC visit to Chapel Hill. Brianna Butler led all scorers with 22 points, 17 of which came in Syracuse's second half comeback, while freshman sensation Diamond DeShields led UNC with 21 points. Allisha Gray and Stephanie Mavunga joined DeShields in double figures for the Heels, while Brittney Sykes and Brianna Day did the same for Syracuse.
In the first half Carolina pushed the Cuse (16-5, 5-3) into a deep hole with a 24-5 run, scoring the majority of those points in the paint off stickbacks, or in transition off of Orange turnovers. The Tar Heels (17-4, 5-2 ACC) led 46-32 at the break with gaudy offensive numbers, shooting nearly 55% from the field, 22 points in the paint, and hitting 3-8 from distance. Meanwhile, Syracuse seemed somewhat lost at the offensive end, playing one-on-one basketball uncharacteristic of their usual style and hitting only one of seven threes. Brittney Sykes managed 12 points on volume, and four players racked up two fouls each. Worst of all for Syracuse, they yielded nine live ball turnovers to Carolina's swarming defense. If the Heels had been more efficient in converting those miscues into points, the game might have become totally out of reach.
Instead, according to coach Hillman, a halftime adjustment to the Syracuse zone helped his team get better set on defense and force more turnovers and missed shots. 18 second half turnovers were just one indication of an overall loss of composure by UNC, a team pretty much just as young as Syracuse. When the Orange zone tightened up, Carolina tried to shoot over it and failed miserably, hitting just 1-9 from distance in the half. The Heels held a large overall rebounding advantage, but down the stretch most of the 50/50 balls and crucial rebounds ended up in Orange hands. But the ultimate difference was Brianna Butler finally getting the ball in her hands and hitting. For much of the first half Butler stood in the corner on offense, wide open for a shot but watching her teammates drive into the teeth of the Heels bigs again and again. When she got involved in the second half, good things happened, as she not only scored those 17 points but also produced three assists.
With just under 13 minutes to go, Stephanie Mavunga was rejected by Briana Day, but stuck back the miss and was fouled by Cuse point guard Rachel Coffey. That traditional three point play gave Carolina a 60-47 lead, and when Briana Day subsequently coughed up the basketball, it looked like the Heels coup-de-grace was on the way. But instead, a Syracuse run was on deck. Brianna Butler swatted an Allisha Gray shot and scored at the other end, followed by a quick Hillman time out. The Cuse offense came alive while their zone held UNC without a field goal for seven minutes, an 11-1 run to draw within a point. As she's done many times before, Latifah Coleman entered the game to promptly knock down a three for a 64-60 Heels lead. But freshman Bria Day, already having the best performance of her career off the bench, hit a basket then drew Xylina McDaniel's fourth foul on the other end. However the damage was done after McDaniel returned, with the game tied Heels post Stephanie Mavunga, frustrated in the second half after getting whatever she wanted in the first, gloriously rejected an Alexis Peterson runout layup. DeShields quickly converted the block into a deuce, just before Dee Kantner saw Mavunga taunting the prostrate Peterson and whistled a technical foul. The game turned on that play as Butler hit the two free throws then a trey for a five point Orange trip. Syracuse forced another turnover and took a five point lead, then nobody could hit a basket for the next minute. With 29 seconds left and the Heels still trailing by five, a held ball resulted in an inbounds play directly in front of the Orange bench. Coffey inbounded to center Shakeya Leary and McDaniel reached in trying for another held ball, but instead was whistled for #5 by official Pualani Spurlock. Leary hit both free throws and that was the game, despite the young Syracuse squad inexplicably attacking the basket in the final seconds rather than running out the clock.
Top Performers:
Brianna Butler, Syracuse. 22 points, 4-9 3FG, 3 assists, 2 steals. Once her teammates finally put the ball in her hands, she was a difference maker.


Brianna Day, Syracuse. 11 points, 5-9 FG, 9 rebounds, 4 steals, 2 blocks. Her length was key against a Carolina team without a true center, and two of her four steals came in the crucial closing minutes.


Stephanie Mavunga, North Carolina. 16 pts, 8 rebounds, 5 blocks. It's unfortunate that Mavunga's technical foul, according to her the first one she's ever gotten, tarnished her interior dominance. She needed the ball more in the second half, but didn't get it.


Honorable Mention: Diamond DeShields had a great stat line with 21 points, 8 boards, and 5 assists, but the Heels desperately needed at least one of her six three point attempts to fall. Allisha Gray scored 16 but just 5 in the second half.
Game Analysis
Why Syracuse Won: They finally got the ball into the hands of Butler while cutting off the easy Tar Heel baskets in the second half.
Why UNC Lost: 18 second half turnovers plus 1-9 three point shooting was not the combination to keep up with a suddenly hot shooting Syracuse squad. After "winning" the first half 46-32, they lost the second half 46-27.
The Game Turned When...: Mavunga's technical foul helped the Orange gain the lead with a five point trip.
Key Stat: The Syracuse bench outscored Carolina 32-12.
X-Factor: The Day Twins. 20 of those bench points came from Briana and Bria Day, they combined for 12 rebounds in a fine performance close to their Raleigh home.
Areas for Improvement: Carolina needs to value the basketball more. Coach Calder stated, "Twenty-eight turnovers, I never thought this team would have had 28 turnovers. But that responsibility is on me of spacing, ball faking and making sure that people are in the right spots on the floor to attacking the press. I just have to do a better job." Syracuse needs to avoid the problems they had in the first half getting back on defense, it's a sure thing that a badly hurting Maryland team and staff will be looking at every minute of this one's first half film.
Ramifications: Syracuse gets their first win against a top-tier ACC opponent, they'll get another crack at a suddenly reeling Maryland team in the Dome on Sunday. Carolina absorbs a second home court league loss, joining the Terps two games behind Duke and Notre Dame, who will clash Sunday in Durham. A dangerous Miami team is up next for the Heels.
DWHoops Photos by Orin Day
A fully captioned photo gallery of this game will be added Friday night