By JP Mundy, Photos by Dana E. Warren


Senior Kelsey Wolfe (10) and Virginia's other upperclassmen held off a furious Wake Forest comeback as the Hoos defeated Wake Forest 64-59 in Winston Salem.
Photo by Dana E. Warren - view more at DEWShots.com
Please Support our Sponsor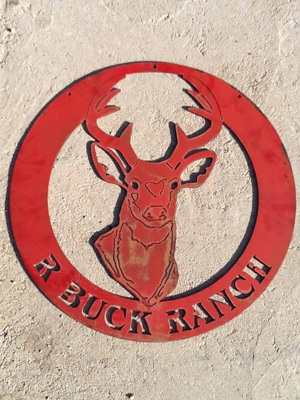 Click here to learn more about R Buck Ranch. Owned and operated by women's hoops fans, they offer premium hunting and fishing in the Heart of Texas!
---
Dearica Hamby led all scorers with 23 points and added 10 rebounds for her 17th double-double of the season, but it wasn't enough as Wake Forest fell to Virginia, 64-59.
Photo by Dana E. Warren, DEWShots.com
---
According to Wake Forest coach Jen Hoover, Lexie Gerson's photo belongs next to "tough" in the dictionary.
Photo by Dana E. Warren, DEWShots.com
Virginia allowed a 17-point second half lead to dwindle down to 1 but held on to beat Wake Forest 64-59 Thursday night in Winston-Salem. Senior guard Kelsey Wolfe poured in 18 points and Ataira Franklin added 12 to lead the Cavaliers (11-10, 4-4 ACC) over a Demon Deacon team that dug a first half hole for itself by committing 12 turnovers and shooting just 21.7 percent.
Wake Forest senior Chelsea Douglas was shut out by the Virginia zone for much of the game, not scoring her first points from the field until the 9:08 mark of the second half. The Deacons (11-10, 2-6 ACC) were led once again by ACC scoring leader Dearica Hamby, who recorded her 17th double-double of the season with 23 points and 10 rebounds on the evening.
Virginia stretched their 11-point halftime lead to 17 with 13:06 remaining before Wake Forest began furiously chipping away at the deficit. Douglas hit 4 three-pointers in the last 10 minutes of the game to finish with 15 for the game. Freshman Jill Brunori added 13 for the Deacs, who are still searching for added scoring help with Kelila Atkinson still sidelined.
Despite the scoring woes, the Deacs managed to cut the Wahoo lead to 1 after Hamby hit a long three with 29 seconds remaining. However, Wake could get no closer as Virginia hit 6 free throws down the stretch to put the game on ice. Next up for both teams are Sunday afternoon games - Virginia is a visit from Clemson on Sunday, while the Deacs play host to Florida State.
Top Performers
Dearica Hamby, Wake Forest 23 points, 10 rebounds, 2 steals. Hamby earned her 17th double-double, 3 shy of the school's season record.


Kelsey Wolfe, Virginia. 18 points, 3 rebounds. The steady senior helped the 'Hoos fight off a valiant effort from the Demon Deacons, going 6-13 from the floor.


Game Analysis
Why Virginia won: Suffocating defense kept the high-scoring Douglas at bay for most of the game, and forced 20 Wake Forest turnovers.
Why Wake Forest lost: They were outhustled and didn't value the basketball for most of the game, and didn't develop a sense of urgency until the latter stages of the game.
The Game Turned When...: Dearica Hamby rushed a three-point attempt with 13 seconds remaining and the Deacs down 3. There was plenty of time to get a better look, but Virginia had a great defensive possession nonetheless.
X-Factor: Upperclassmen. Virginia's upperclassmen held the ship together when Wake Forest was making their big run.
Key Stat: 6-6: free throws made in the last 20 seconds by Virginia
Areas for Improvement: Virginia needs to find a way to maintain intensity for 40 minutes, while Wake Forest can't keep waiting until late to start playing.
Ramifications: Both teams carry identical 11-10 overall records, but Virginia is 4-4 in conference - key for seeding in the ACC Tournament.
They Said It: "We were very passive on offense... the exact opposite of our philosophy. Give Virginia credit. I think they have two of probably the toughest players in our conference in Kelsey Wolfe and Lexie Gerson. I just think those kids, in the dictionary it says, 'tough' and it says, 'see those two kids.' We joked as a staff that they were like Big Ten players." - Jen Hoover
We encourage you to follow @JP_Mundy on Twitter, and you can view more of Dana Warren's fantastic sports photos at DEWShots.com. They'll be back again in this space Sunday as Wake Forest hosts Sue Semrau's Florida State Seminoles.