By JP Mundy



Please Support our Sponsor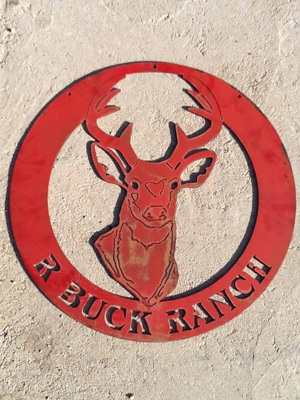 Click here to learn more about R Buck Ranch. Owned and operated by women's hoops fans, they offer premium hunting and fishing in the Heart of Texas!
---
Kody Burke led NC State to a 62-54 win in Winston-Salem.
Digest File Photo by Orin Day

Second-year coach Jen Hoover's second trip through the rough-and-tumble ACC continued its dismal start as her Demon Deacons fell to N.C. State 62-54 Sunday afternoon in Winston-Salem. Wolfpack senior Kody Burke scored 18 and Myisha Goodwin-Coleman added 14 to pace the Pack, now 15-2 (2-1 ACC) on the season.
Both teams put together an abysmal first half on offense -- 18.5 percent shooting for the Deacs and 26.1 percent for the Wolfpack, while Wake's leading scorers Chelsea Douglas and Dearica Hamby were held scoreless for the entire period. Burke scored 12 of N.C. State's 20 first half points while Wake Forest was led by Ataijah Taylor and Kandice Ball, who scored 5 and 4 points, respectively.
It didn't take long for Hamby to make an impact in the second half, as she scored all 13 of her points and grabbed 9 boards for her 12th double-double of the season. Douglas did not fare as well, as the Deacs' senior leader had her third straight subpar game on offense. Douglas finished 2-15 from the field on the day for 10 points.
Senior Markeisha Gatling was a workhorse inside for the Wolfpack, scoring 12 points and snatching 14 rebounds for her 16th game in double figures on the season. The big story, however, was Goodwin-Coleman and her prowess from the three-point arc. Each time the Demon Deacons made a run, it seemed that MGC would hit a three.
Top Performers:
Kody Burke, N.C. State. 18 points, 7 rebounds, 6 assists, 4-4 FT. Burke did most of her damage in the first half, when it seemed that nobody on either team could get a bucket. Her steady play allowed the Pack to take a 20-14 lead into the halftime locker room.


Myisha Goodwin-Coleman, N.C. State. 14 points, 4-7 from 3-point range, 3 steals. When the Deacs started clawing back, she was the Wolfpack's answer, hitting 3 three-pointers in the second half to keep the Demon Deacons at bay.


Dearica Hamby. 13 points, 12 rebounds, 2 steals. On an otherwise bleak afternoon for the Deacs, Hamby scored all 13 of her points in the second half en route to her 12th double-double on the season..



Game Analysis

Why N.C. State won: The Wolfpack made 7 three-pointers to Wake's 3, and held the Deacs to 30 percent shooting from the floor.

Why Wake Forest Lost: Free throws, free throws, free throws. Wake Forest was 15-33 from the line on the afternoon, a paltry 45.5 percent.

The Game Turned When...: After 2 Kandice Ball free throws cut the State lead to 5 with 6:17 remaining, a Gatling offensive rebound turned into a Goodwin-Coleman three to stretch the lead back to 8.

X-Factor: NC State Fans in The Joel. The Wolfpack travelling faithful appeared in even greater numbers than in Chapel Hill Thursday night, no doubt energized by State's first Top-25 ranking in six years. They made Joel Coliseum essentially a neutral court and helped rally their team during the inevitable rough patches.

Areas for Improvement: N.C. State offensive rebounding, Wake Forest free throws and perimeter defense.

Ramifications: The Wolfpack continue to prove that they are a contender, running their record to 15-2 as they prepare for a Thursday night battle with nationally-ranked Florida State. The young Wake Forest team needs to keep its collective head up, and Chelsea Douglas needs to regain the confidence displayed when she dropped 48 points in a win at Florida International just two weeks ago.

The Digest is delighted to welcome JP Mundy to our writing staff. He will cover occasional regular season games, and will be a key player in our 14 game wire-to-wire coverage of the 2014 ACC Tournament.