By Orin Day



Please Support our Sponsor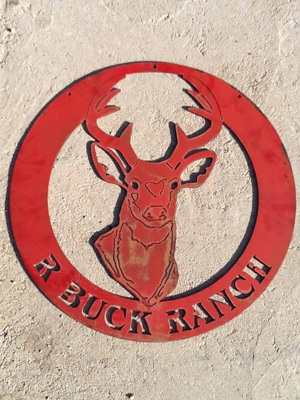 Click here to learn more about R Buck Ranch. Owned and operated by women's hoops fans, they offer premium hunting and fishing in the Heart of Texas!
---
Alyssa Thomas started Maryland's final ACC regular season with a bang, scoring 21 points and grabbing 14 boards as Maryland defeated North Carolina 79-70 in Chapel Hill.
DWHoops Photo by Orin Day (more below!)

---
Order ACC WBB 2014 Annual with Paypal!
#8 Maryland used a barrage of Katie Rutan threes to take a double digit second half lead, then used steady free throw shooting to hold off a late Tar Heel comeback, defeating #10 North Carolina 79-70 in the Terps final ACC game in Carmichael Arena. Alyssa Thomas led all scorers with 21 points and added a game high 14 rebounds, joining Rutan and freshmen Shatori Walker-Kimbrough and Lexie Brown as double figure scorers. Stephanie Mavunga paced the Heels with 15 points and 7 boards, while Diamond DeShields and Latifah Coleman added 12 and 13 respectively. DeShields played the entire game with heavy tape on her left hand and wrist, having injured it in a fall two games prior, and while she stated after the game that it didn't hurt, there were several occasions where she wasn't able to receive the ball because of that issue.
The first and foremost oddity of the game was that Carolina outrebounded Maryland, a national leader in that category. This situation was even more unusual given that Xylina McDaniel, an excellent rebounder, was limited by foul trouble and played just 22 minutes. Much like Dearica Hamby of Wake Forest yesterday, McDaniel was whistled for two fouls in the first minute of play, forcing the Heels to go smaller with N'Dea Bryant. Mavunga anchored the Heels in the early going, scoring nine of their first eleven points, but only six more the rest of the way. Carolina trailed until Latifah Coleman came off the bench to score seven straight, capped with a trey that gave the Heels their first lead of the game at 17-16. That trey was the first scoring for UNC outside of the paint or free throws, and not a good sign when facing a team with Maryland's perimeter firepower. The Heels continued to live on the line for the rest of the half, converting 10 of 13 tries, but that wasn't quite enough to keep up with Walker-Kimbrough and Thomas's output. Mavunga generally kept the lane closed with a trio of first half blocks, one of them a spectacular swat of a Walker-Kimbrough attempt, but a Rutan trey at the 1:06 mark gave Maryland a nine point advantage, which they carried into the break. True to form, the Terps held a +7 rebounding advantage, as McDaniel grabbed only one board in seven minutes of action. That would soon change.
The Terps opened the second half looking for the knockout punch and the Heels' perimeter defense was accommodating. Laurin Mincy gave the Terps their first double digit lead of the contest with a trey twenty seconds in. The next five Maryland shots were also threes, two misses, then three Rutan makes. Given Rutan's reputation as a three-point specialist, giving her so many open looks was a critical error. A deuce from Thomas swelled the Terp lead to 16, and Carolina took a timeout to regroup. Coach Andrew Calder went with close to a "blue team" approach, subbing in Danielle Butts, Brittany Rountree, Bryant, and Hillary Summers. It worked well, with Summers and Rountree combining on a 9-0 run that cut Maryland's lead to under single digits. But the Heels couldn't get much closer, severely hampered by missing 11 free throws in the last 12 minutes and wasting a +11 second half rebounding advantage. When Maryland fouled Carolina offensive rebounders, they didn't make the Terps pay. Eventually a Mavunga hoop with 6:56 remaining made it a 6 point / 2 possession game, but Maryland answered with a Thomas stickback and the margin never fell below seven again. The Terps made 12-14 free throws in the final 4:13, and Carolina's plan to attack the basket and draw fouls was foiled by five free throw misses. It seemed that there was little Carolina confidence in taking threes to catch up, and with Maryland near perfect from the line, the outcome was academic. One bright spot in that stretch for UNC was Diamond DeShields coming out of nowhere to swat an Alyssa Thomas shot in the paint, greatly energizing the engaged crowd of nearly 5,000, but just not enough towards the bottom line.
The Heels are still clinging to a 38-37 advantage in the all-time series, so we'll see if these old rivals might just meet up in the ACC Tournament, perhaps with Sylvia Hatchell back at the helm. Coach Hatchell looked good in a brief halftime appearance, initially holding back tears but finishing strong. She made an impassioned speech encouraging those in attendance to visit the Carmichael lobby for a cheek swab to "Be The Match" for those who suffer from blood cancers. During that speech, Maryland coach Brenda Frese's husband Mark Thomas was by her side, as their young son Tyler has just completed a three year treatment for leukemia. Hatchell made the point that the Maryland and North Carolina programs "are not enemies, we are opponents," a positive and respectful perspective on rivalries that the Digest embraces. We encourage you to learn more about Coach Hatchell's campaign to find donors and raise money and awareness about blood cancers here and the Team Tyler Foundation here.
Top Performers:
Alyssa Thomas, Maryland. 21 points, 14 rebounds, 2 assists, 7-7 FT. While Thomas wasn't unstoppable, the Heels didn't have firepower today to counter, and she helped disrupt Carolina's offensive flow.


Stephanie Mavunga, UNC. 15 points, 7 rebounds, 3 blocks, 3 steals. Mavunga was a force inside, all the more impressive when the Heels presented few outside threats.


Shatori Walker-Kimbrough, Maryland. 16 points, 7 rebounds, 6-11 shooting. A clutch freshman performance in her first conference game that may earn her back-to-back ACC Rookie of the Week honors.



Game Analysis

Why Maryland Won: The Terps were 87% at the line and converted 16 Tar Heel turnovers into 20 points.

Why UNC Lost: Poor shooting. The Heels were 2-13 from behind the arc (15.4%) for the game and 10-23 from the line in the second half.

The Game Turned When...: Katie Rutan hit three consecutive threes to stretch Maryland's lead to 16 points. The ensuing patented Carolina run didn't erase that working margin, but only put a dent in it.

X-Factor: Latifah Coleman's 13 points and 3 assists coming off the bench. However, her empty trips to the free throw line in the closing minutes of each half greatly hurt Carolina's chances.

Areas for Improvement: Carolina shooting and perimeter defense; Maryland tempering their aggressiveness to avoid so many foul calls.

Ramifications: It's a big win for the Terps coming off a relatively weak non-conference slate. They now have a great chance to run their league record to 5-0 before a showdown with Notre Dame in College Park on January 27th. Carolina needs to regroup quickly before hosting the new-look Wolfpack on Thursday to avoid starting with two home ACC losses.

DWHoops Photos by Orin Day

Raw photos are available now for Digest Site Members. As of 1/7, public photos are still being added.

Link to this Photo
Katie Rutan in the perfect pose to show off Maryland's uniforms. While I miss the classic red, these are pretty sharp.

MD Tags: #40 Katie Rutan

Link to this Photo
Xylina McDaniel drew foul #1 just as the TV cameraman scooted up. I moved over, while McDaniel moved to the bench 26 seconds later with foul #2.

UNC Tags: #34 Xylina McDaniel
MD Tags: #25 Alyssa Thomas

---

Link to this Photo
Carolina immediately started attacking the basket, which was their most effective offensive mode

UNC Tags: #15 Allisha Gray

Link to this Photo
If it's possible, Alyssa Thomas was an even more smooth shooter than last season.

MD Tags: #25 Alyssa Thomas

---

Link to this Photo
Three straight hoops for Walker-Kimbrough

UNC Tags: #24 Jessica Washington
MD Tags: #32 Shatori Walker-Kimbrough

---

Support ACC WBB Digest! - Help Fund Our Future Coverage

---

---

Link to this Photo
Forcing the five second call

UNC Tags: #1 Stephanie Mavunga
MD Tags: #4 Lexie Brown

---

---

Support ACC WBB Digest! - Help Fund Our Future Coverage

---

Link to this Photo
Coleman scores, 16-14 Terps

UNC Tags: #2 Latifah Coleman
MD Tags: #5 Malina Howard

Link to this Photo
Coleman then stroked a three, Heels lead 17-16

UNC Tags: #2 Latifah Coleman

---

---

---

Support ACC WBB Digest! - Help Fund Our Future Coverage

---

Link to this Photo
ACCWBBDigest Photo

UNC Tags: #30 Hillary Summers
MD Tags: #13 Alicia DeVaughn

Link to this Photo
ACCWBBDigest Photo

UNC Tags: #2 Latifah Coleman
MD Tags: #32 Shatori Walker-Kimbrough

---

Link to this Photo
Butts was 1-7 from the floor but did get seven boards

UNC Tags: #10 Danielle Butts
MD Tags: #32 Shatori Walker-Kimbrough

Link to this Photo
DeShields was forced to shoot mostly one-handed due to the injury

UNC Tags: #23 Diamond DeShields

---

Link to this Photo
ACCWBBDigest Photo

UNC Tags: #15 Allisha Gray
MD Tags: #32 Shatori Walker-Kimbrough

Link to this Photo
Foul #2 on DeShields, who got two in quick succession

UNC Tags: #23 Diamond DeShields
MD Tags: #25 Alyssa Thomas

---

Support ACC WBB Digest! - Help Fund Our Future Coverage

---

Link to this Photo
The ball had gotten so sweaty that Dee had to wipe it off before Thomas's FT attempt

MD Tags: #25 Alyssa Thomas

Link to this Photo
Moseley missed all of last season with a torn ACL

MD Tags: #3 Brene Moseley

---

Link to this Photo
Thomas face guards DeShields, helping force a miss

UNC Tags: #23 Diamond DeShields
MD Tags: #25 Alyssa Thomas

Link to this Photo
McDaniel rebounded the DeShields miss and drew a foul from DeVaughn

UNC Tags: #34 Xylina McDaniel
MD Tags: #13 Alicia DeVaughn

---

---

Support ACC WBB Digest! - Help Fund Our Future Coverage

---

Link to this Photo
Thomas makes sure not to foul

UNC Tags: #23 Diamond DeShields
MD Tags: #25 Alyssa Thomas

---

Link to this Photo
DeShield's three would have given Carolina the lead, but it was way off

UNC Tags: #23 Diamond DeShields
MD Tags: #25 Alyssa Thomas

Link to this Photo
Rejection by Howard

UNC Tags: #1 Stephanie Mavunga
MD Tags: #5 Malina Howard

---

Link to this Photo
SWK ups her total to nine points, almost her average of 11 and still with six minutes left in the first half

UNC Tags: #1 Stephanie Mavunga
MD Tags: #32 Shatori Walker-Kimbrough

---

Support ACC WBB Digest! - Help Fund Our Future Coverage

---

Link to this Photo
Foul #3 on McDaniel came with 5:11 left in the first half

UNC Tags: #34 Xylina McDaniel
MD Tags: #22 Tierney Pfirman

---

Link to this Photo
Coach Calder called out to referee Angelica Suffren, "That's two on 23 [DeShields], three on 34 [McDaniel], but none on 25 [Thomas]" This picture shows the 5 in 25, the last of his hand signals.

UNC Tags: Assistant Coach Andrew Calder

---

Link to this Photo
Angling for an offensive rebound

UNC Tags: #2 Latifah Coleman, #1 Stephanie Mavunga
MD Tags: #42 Brionna Jones

Link to this Photo
Shatori scored 6 of Maryland's last 8 points, and the Terps lead 35-29

MD Tags: #32 Shatori Walker-Kimbrough

---

Support ACC WBB Digest! - Help Fund Our Future Coverage

---

Link to this Photo
Pfirman missed her second open shot of the half and found the bench soon after

MD Tags: #22 Tierney Pfirman

---

Link to this Photo
Coleman misses an open look as the Terps are building a working margin

UNC Tags: #2 Latifah Coleman
MD Tags: #4 Lexie Brown

Link to this Photo
Gray gets a good look from three, but again a Tar Heel miss. Maryland would take a 40-13 lead to the locker room.

UNC Tags: #15 Allisha Gray
MD Tags: #40 Katie Rutan

---

Link to this Photo
Coach Hatchell on the Carolina bench during a halftime shag dancing exhibition

UNC Tags: Head Coach Sylvia Hatchell

Link to this Photo
Two of the shag dancers, all wore orange ribbons in support of Hatchell

UNC Tags: UNC Fans

---

Support ACC WBB Digest! - Help Fund Our Future Coverage

---

Link to this Photo
With a couple tears in her eyes, coach Hatchell began her short speech

UNC Tags: Head Coach Sylvia Hatchell

Link to this Photo
Coach Hatchell, with coach Frese's husband Mark Thomas by her side, stated that Maryland and UNC were "opponents, not enemies" and encouraged all to Be The Match by registering via a cheek swab or donating funds in the lobby

UNC Tags: Head Coach Sylvia Hatchell

Link to this Photo
Back to second half action as Lauren Mincy struck quickly with a three, 43-31 Terps

MD Tags: #1 Lauren Mincy

---

Link to this Photo
Allisha Gray answers with a deuce as McDaniel holds back Rutan

UNC Tags: #15 Allisha Gray, #34 Xylina McDaniel
MD Tags: #40 Katie Rutan

Link to this Photo
Washington only got two shots in the game, both in the first four minutes of the half, both missed

UNC Tags: #24 Jessica Washington

---

Link to this Photo
Thomas snares a loose ball on the floor

UNC Tags: #23 Diamond DeShields
MD Tags: #25 Alyssa Thomas

Link to this Photo
Thomas goes over the top of Mavunga, her first foul

MD Tags: #25 Alyssa Thomas

---

Support ACC WBB Digest! - Help Fund Our Future Coverage

---

Link to this Photo
Looking for an intentional foul on Thomas

UNC Tags: Assistant Coach Andrew Calder

Link to this Photo
Mavunga, clearly shaken from the hard foul, missed both free throws

UNC Tags: #1 Stephanie Mavunga

Link to this Photo
Gray swooped in to stick back Mavunga's second miss

UNC Tags: #15 Allisha Gray

---

Link to this Photo
A solid screen from DeVaughn gives Rutan an open look, but she'd miss this try

UNC Tags: Mascot Ramses, #15 Allisha Gray
MD Tags: #13 Alicia DeVaughn, #40 Katie Rutan

---

Link to this Photo
First three of the second half for Rutan, 47-37 Maryland

UNC Tags: #15 Allisha Gray
MD Tags: #40 Katie Rutan

Link to this Photo
Second three of the second half for Rutan, 50-37 Maryland

UNC Tags: #23 Diamond DeShields
MD Tags: #40 Katie Rutan

---

Support ACC WBB Digest! - Help Fund Our Future Coverage

---

---

Link to this Photo
Third three of the half for Rutan, signaled by Joseph Vaszily, it would be a 14 point Maryland lead

MD Tags: #40 Katie Rutan

---

---

Support ACC WBB Digest! - Help Fund Our Future Coverage

---

---

Link to this Photo
A huge three from Rountree cuts the once 16 point deficit to 11, and Maryland gets a time out

UNC Tags: #11 Brittany Rountree

---

---

Support ACC WBB Digest! - Help Fund Our Future Coverage

---

Link to this Photo
A little too fast for Butts, who missed back-to-back shots

UNC Tags: #10 Danielle Butts

---

Link to this Photo
Rountree got the hoop but missed the ensuing free throw

UNC Tags: #11 Brittany Rountree

Link to this Photo
McDaniel missed this high degree of difficulty shot, but at least Carolina got the rebound

UNC Tags: #34 Xylina McDaniel

---

---

Support ACC WBB Digest! - Help Fund Our Future Coverage

---

Link to this Photo
The unusual free throw ritual of Hillary Summers, who was 3-6 from the line

UNC Tags: #30 Hillary Summers

Link to this Photo
Mavunga was far quieter in the second half, but scored here to close it to a manageable 65-57 with 5:03 left

UNC Tags: #1 Stephanie Mavunga

---

Link to this Photo
DeShields came out of nowhere to block Thomas, a huge crowd reaction at the under four time out

UNC Tags: #23 Diamond DeShields
MD Tags: #25 Alyssa Thomas

---

Link to this Photo
McDaniel twisted to the goal, drawing the foul from Rutan

UNC Tags: #34 Xylina McDaniel
MD Tags: #40 Katie Rutan

Link to this Photo
A closer look at Diamond DeShield's injured left hand and wrist

UNC Tags: #23 Diamond DeShields

---

Support ACC WBB Digest! - Help Fund Our Future Coverage

---

Link to this Photo
McDaniel wasted the chance to cut it to a two possession game by missing both free throws

UNC Tags: #34 Xylina McDaniel

---

Link to this Photo
Clearly frustrated with his team's shooting woes

UNC Tags: Assistant Coach Andrew Calder

Link to this Photo
Meanwhile the Maryland fouls continued to mount

MD Tags: Head Coach Brenda Frese

Link to this Photo
With just 1:17 left and the margin still at eight, Coleman also missed a pair of free throws.

UNC Tags: #2 Latifah Coleman

---

Link to this Photo
Carolina was forced to foul, twice choosing the freshman who would calmly drain four free throws

UNC Tags: #10 Danielle Butts
MD Tags: #4 Lexie Brown

Link to this Photo
Butts got to the line and made a pair, assisted by a DeVaughn lane violation

UNC Tags: #10 Danielle Butts

---

Support ACC WBB Digest! - Help Fund Our Future Coverage

---

Link to this Photo
Down eight with 22 seconds left, Carolina chose to attack the basket rather than look for a three, and missed twice. It just wasn't their day.

UNC Tags: #23 Diamond DeShields

Link to this Photo
Finally UNC took a three, but missed that as well

UNC Tags: #11 Brittany Rountree
MD Tags: #32 Shatori Walker-Kimbrough

---

Link to this Photo
Dee Kantner with a bit of consolation for DeShields

UNC Tags: #23 Diamond DeShields

Link to this Photo
Thomas snared the final rebound. Ballgame, Maryland 77, UNC 70.

MD Tags: #25 Alyssa Thomas

---

Link to this Photo
Post game handshakes concluded Maryland's last ACC appearance in Chapel Hill

MD Tags: #5 Malina Howard, #25 Alyssa Thomas, #40 Katie Rutan

---

Support ACC WBB Digest! - Help Fund Our Future Coverage

---

Link to this Photo
Post game press conference - Rutan smiled when reminded of the facemask she wore in her previous visit to Carmichael

MD Tags: #40 Katie Rutan

---

Link to this Photo
Post game press conference - 16 points was one shy of Walker-Kimbrough's career high, though her 17 point nights were against Wofford and Texas Southern

MD Tags: #32 Shatori Walker-Kimbrough

---

Link to this Photo
Coach Calder took full responsibility for Carolina's shooting woes, and promised that they'd be revisiting a lot of drills in practice

UNC Tags: Assistant Coach Andrew Calder

---

Support ACC WBB Digest! - Help Fund Our Future Coverage

---