By Orin Day



Please Support our Sponsor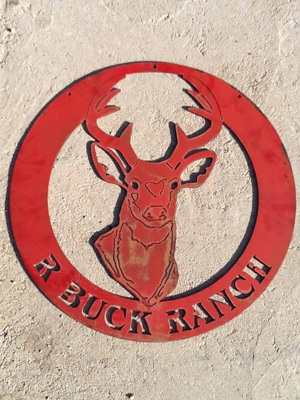 Click here to learn more about R Buck Ranch. Owned and operated by women's hoops fans, they offer premium hunting and fishing in the Heart of Texas!
---
Suriya McGuire's game-high 22 points led Miami to an 84-53 victory over Wake Forest in Winston-Salem Saturday.
DWHoops Photo by Orin Day (more below!)

---
Order ACC WBB 2014 Annual with Paypal!
Wake Forest's 2014 ACC season started with a tough afternoon in Winston-Salem as Miami rolled to an 84-53 win over the Demon Deacons Saturday. On paper, Wake came into the game looking for a third scorer, with Chelsea Douglas and Dearica Hamby each averaging over 21 points per game, nearly 57% of team output. Meanwhile, Miami was looking to right their ship after a home loss to Penn in which the Canes didn't play well and trailed throughout. According to coach Katie Meier, they spent the majority of their practice time "fixing us" but also implementing tactics to contain Douglas.
In reality, Wake faced more serious problems. Coming off a school-record 48 point performance against FIU, Douglas took sick, did not practice all week, and did not start. If that wasn't bad enough, Hamby got her first foul just 33 seconds into the game, then charged into a second 20 ticks later. To the Deacs credit, they didn't fold in the face of this adversity. Wake coach Jen Hoover was confident that Hamby wouldn't foul again, and gambled to leave her in. The results were mixed, as Hamby scored eight points on jump shots, but couldn't risk battling for rebounds or attacking the basket. As a result, Miami held a 21-15 rebounding advantage for the half, and scored 9 second chance points their remarkable 11 offensive boards. With Wake staying back in a zone to protect Hamby, the result was a slew of open three point looks for the Canes, and their guard heavy lineup beat the Deacs to many long caroms.
The Canes' first threes came on either side of the under-12 media time out, giving them a 20-15 lead. Wake answered with six straight points on hoops from Hamby, an active Kandice Ball, and a Douglas layup to gain a 21-20 advantage. But the bad news for the Deacs was that would be Chelsea's only basket of the afternoon, as she finished 1-13. It wasn't long before the unselfish Canes found their range again, using superior ball rotation to find and hit a trio of consecutive open threes by three different players: Adrienne Motley, Caprice Dennis, and Keyona Hayes. Wake trailed by nine and what little air was in Joel Coliseum had gone out of the place. The teams played the last five minutes of the half to a stalemate, and the Canes led 37-29 at the break. Remarkably, Hamby took a seat only in the final moments of the half, playing 18 minutes with two fouls. Meier said that the Canes spent five possessions trying to get that third foul, but didn't get that done. Click here to hear those comments and more.
The second half started with seven straight Miami points, giving the Canes a comfortable working margin. Wake set aside their zone in favor of a man-to-man approach, and the resulting Miami drives served to finish the Deacs - with the three point daggers put on the shelf, it was death by 1000 cuts to the basket. Wake needed threes of their own to catch up, but instead missed all eight attempts. Their 0-14 performance from beyond the arc snapped a 187 game streak of at least one made three pointer dating to January 2008. Miami coasted the rest of the way, also getting double digit performances from Krystal Saunders (15), Maria Brown (11), and Motley (10). Jassany Williams added ten boards as the Canes led 45-36 in that category. For the Deacs, Hamby finished with 17 and Ataijah Taylor added 12. Hamby was the only Deacon to distribute the ball effectively, getting three of their just six assists on 18 made baskets. Kandice Ball was a bright spot, aggressively grabbing eight boards in 13 foul-filled minutes. Click here to listen to Jen Hoover's comments on the other positives to come out of the game for Wake.
Top Performers:
Suriya McGuire, Miami. 22 points, 4 rebounds, 20 minutes. McGuire did all of her damage inside the arc, taking advantage of open lanes to the basket for a 10-16 shooting afternoon. Her accurate shooting and drives are a good compliment to the other Canes guards.


Krystal Saunders, Miami.15 points, 4 assists. Saunders took good shots and distributed the ball effectively.


Dearica Hamby, Wake Forest. 17 points, 6 rebounds, 3 assists, 6 turnovers. After her unfortunate two quick fouls, Hamby reinvented herself and helped keep Wake in the game. While she was able to regain some of her aggressiveness in the second half, it wasn't enough to overcome Wake's other difficulties.



Game Analysis

Why Miami Won: When Wake Forest dropped out of their first half zone, Miami responded by outscoring the the Deacs by 22 points in the paint (32-10) during the second half. The Canes also held an 11 point advantage in points, averaging one point on each of Wake's 23 miscues.

Why Wake Forest Lost: Few young teams could overcome the loss of their sole All-ACC performer, and while Douglas was able to take the court, she wasn't effective. The winter break absence of the usually involved Wake pep band didn't help matters as the crowd was often library-silent.

The Game Turned When...: Three different Miami players scored on consecutive treys to give the Canes a working margin.

X-Factor: None. While Maria Brown came off the bench to score 11 and grab six boards, I expected this senior to step up in conference play.

Ramifications: Miami avoids what would have been a dangerous skid - even though Penn is currently a top-50 RPI team, losing to them in Coral Gables was disturbing. They'll return to face arch-rival Florida State next Thursday night. Meanwhile the next three games provide no respite for Wake, with a trip to Maryland Thursday, a resurgent NC State squad next Sunday, then a trip to dangerous Georgia Tech. Far better performances than today's will be needed for the Deacs to avoid an 0-4 league start, but the matchup with the Wolfpack's 4-out 1-in offense will be an interesting one.

Areas for Improvement: Katie Meier wasn't happy with Miami's shot selection in the second half, stating that seven of their 34 shots were bad ones to take with a lead. Miami had 18 turnovers and will need to be more careful with the basketball against the Noles. Wake needs to get Chelsea Douglas back on track and find a third scorer. Ataijah Taylor's 12 point second half performance was somewhat encouraging, but most of those points were scored after the game was out of hand.

DWHoops Photos by Orin Day

All photos of this game have been published. Members can view additional shots and larger versions of all photos by logging in. As this was the first game I covered for these teams this year, I made the effort to photograph each player, and release more public photos than usual.

---

Link to this Photo
Wake drew first blood with a Brunori reverse

WAKE Tags: #2 Jill Brunori
MIA Tags: #33 Suriya McGuire

Link to this Photo
The unfortunate second foul for Hamby, a charge

WAKE Tags: #25 Dearica Hamby
MIA Tags: #12 Krystal Saunders, #21 Jassany Williams

Link to this Photo
Hamby stayed in the game, playing a remarkable 18 straight minutes without a foul

WAKE Tags: #25 Dearica Hamby

---

Link to this Photo
Suriya McGuire, sticking with contrasting shoe colors, scored 22 points in 20 minutes to lead all scorers.

MIA Tags: #33 Suriya McGuire

---

Support ACC WBB Digest! - Help Fund Our Future Coverage

---

Link to this Photo
Rejection by McGuire

WAKE Tags: #2 Jill Brunori
MIA Tags: #33 Suriya McGuire

---

Link to this Photo
Lost out of bounds

WAKE Tags: #2 Jill Brunori
MIA Tags: #33 Suriya McGuire

---

---

Support ACC WBB Digest! - Help Fund Our Future Coverage

---

Link to this Photo
Coach Meier was frustrated that Miami couldn't get Hamby's third foul

MIA Tags: Head Coach Katie Meier

Link to this Photo
Coach Hoover was concerned by Wake's cold outside shooting - an 0-14 afternoon ended a 187 game three pointer streak

WAKE Tags: Head Coach Jen Hoover

---

Link to this Photo
A nice block by Williams

WAKE Tags: #3 Ataijah Taylor
MIA Tags: #21 Jassany Williams

---

---

Support ACC WBB Digest! - Help Fund Our Future Coverage

---

Link to this Photo
Because of winter break, the Wake Junior Cheerleaders were on hand to engage the crowd

WAKE Tags: Wake Forest Cheerleaders

---

Link to this Photo
Chaos in the paint

WAKE Tags: #42 Kandice Ball
MIA Tags: #12 Krystal Saunders, #15 Necole Sterling

---

Link to this Photo
If you're a fan or have two first half fouls, just shout at the shooter. This time, it worked!

WAKE Tags: #25 Dearica Hamby
MIA Tags: #50 Maria Brown

Link to this Photo
Remarkably, Ball fought through the McGuire block try to convert this shot!

WAKE Tags: #42 Kandice Ball
MIA Tags: #33 Suriya McGuire

---

Support ACC WBB Digest! - Help Fund Our Future Coverage

---

Link to this Photo
Coming off a 48 point performance and an illness, Chelsea Douglas went 1-13 from the floor. This drive resulted in her only score.

WAKE Tags: #5 Chelsea Douglas

Link to this Photo
Hamby was bailed out of this collision with a traveling call, it would have been her third foul.

WAKE Tags: #25 Dearica Hamby
MIA Tags: #50 Maria Brown

---

Link to this Photo
Drive and dish seemed like a good plan, but Brown stepped in to take a charge once the ball was gone.

WAKE Tags: #2 Jill Brunori
MIA Tags: #50 Maria Brown

---

---

Support ACC WBB Digest! - Help Fund Our Future Coverage

---

Link to this Photo
ACCWBBDigest Photo

WAKE Tags: #5 Chelsea Douglas
MIA Tags: #12 Krystal Saunders

---

---

Link to this Photo
Hamby played mostly off Brown but still used her length to force a miss

WAKE Tags: #25 Dearica Hamby
MIA Tags: #50 Maria Brown

---

Support ACC WBB Digest! - Help Fund Our Future Coverage

---

Link to this Photo
Hamby finally took a rest after 19 straight minutes

WAKE Tags: #25 Dearica Hamby, Assistant Coach Clarisse Garcia

---

Link to this Photo
Douglas missed a pair of threes in the last six seconds of the half

WAKE Tags: #5 Chelsea Douglas
MIA Tags: #23 Adrienne Motley

---

---

Support ACC WBB Digest! - Help Fund Our Future Coverage

---

---

Link to this Photo
As Miami builds their double-digit advantage

WAKE Tags: Head Coach Jen Hoover

Link to this Photo
Quinn's hand of friendship did not go unnoticed, two shots.

WAKE Tags: #32 Milan Quinn
MIA Tags: #15 Necole Sterling

Link to this Photo
Sterling hit one of the pair, Miami led 46-31

MIA Tags: #15 Necole Sterling

---

---

Support ACC WBB Digest! - Help Fund Our Future Coverage

---

---

Link to this Photo
A good look at Miami's assistants, Kieger on the right

MIA Tags: Assistant Coach Darrick Gibbs, Assistant Coach Carolyn Kieger, Assistant Coach Octavia Blue

---

---

Support ACC WBB Digest! - Help Fund Our Future Coverage

---

Link to this Photo
McGuire continuing to carve up Wake's defense, it's 50-33 Canes.

MIA Tags: #33 Suriya McGuire

---

---

---

Support ACC WBB Digest! - Help Fund Our Future Coverage

---

Link to this Photo
The loudest moment of the afternoon for the Wake faithful was the junior cheerleaders, Deacon, and the kids in attendance doing the Y.M.C.A.

WAKE Tags: Mascot Demon Deacon, Wake Forest Cheerleaders, Wake Forest Fans

---

Link to this Photo
Atkinson got 7 second half points - two here, plus five from the stripe

WAKE Tags: #24 Kelila Atkinson

---

---

Support ACC WBB Digest! - Help Fund Our Future Coverage

---

---

Link to this Photo
A pensive Jamey Givens and Mike Terry on the Wake bench, perhaps pondering what positives can be taken from the loss

WAKE Tags: Assistant Coach Mike Terry

---

---

Support ACC WBB Digest! - Help Fund Our Future Coverage

---

Link to this Photo
Flight 33, you are cleared for takeoff, runway clear. Roger that tower, 57-38.

MIA Tags: #33 Suriya McGuire

---

Link to this Photo
Taylor drives and draws a foul

WAKE Tags: #3 Ataijah Taylor
MIA Tags: #12 Krystal Saunders

---

Link to this Photo
Adding insult to injury, Chelsea was 0-2 from the stripe. She did extend her consecutive game streak, but otherwise went from the pinnacle to the pit.

WAKE Tags: #5 Chelsea Douglas

Link to this Photo
Looks like a blocked shot for Williams, but absent from the score book.

WAKE Tags: #5 Chelsea Douglas
MIA Tags: #3 Jessica Thomas, #21 Jassany Williams

---

Support ACC WBB Digest! - Help Fund Our Future Coverage

---

---

---

---

Support ACC WBB Digest! - Help Fund Our Future Coverage

---

Link to this Photo
Hand of friendship unobserved

WAKE Tags: #2 Jill Brunori
MIA Tags: #15 Necole Sterling

---

Link to this Photo
ACCWBBDigest Photo

WAKE Tags: #42 Kandice Ball
MIA Tags: #15 Necole Sterling

---

Link to this Photo
ACCWBBDigest Photo

MIA Tags: Assistant Coach Darrick Gibbs, Assistant Coach Carolyn Kieger, Assistant Coach Octavia Blue

Link to this Photo
Postgame handshake

WAKE Tags: Head Coach Jen Hoover
MIA Tags: Head Coach Katie Meier

---

Support ACC WBB Digest! - Help Fund Our Future Coverage

---

Link to this Photo
Wake Alma Mater

WAKE Tags: Wake Forest Cheerleaders, #TM Wake Forest Team

---