By Orin Day



Please Support our Sponsor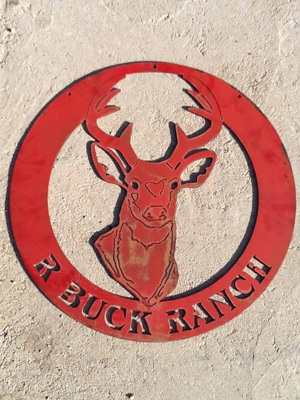 Click here to learn more about R Buck Ranch. Owned and operated by women's hoops fans, they offer premium hunting and fishing in the Heart of Texas!
---
Ty Marshall was MVP of the Georgia Tech Holiday Tournament, scoring 22 points to lead the Jackets to an 89-70 comeback win over Hampton.
DWHoops Photo by Orin Day (more below!)

---
Order ACC WBB 2014 Annual with Paypal!
Georgia Tech lived up to their "Tech Tough" motto today in Atlanta, overcoming foul trouble and a hot shooting Hampton squad en route to an 89-70 comeback victory. Tech senior Ty Marshall was the tournament MVP, splitting her 22 points evenly between each half while adding seven boards, four assists, and three steals in a team lifting performance. Hampton's Malia Tate-DeFreitas led all scorers with 27 points in the losing effort as each team put four players into double figures. Those scorers included Tech's Kaela Davis with 19, and Aaliyah Whiteside off the bench with 13 points and 9 boards.
In a time of the year when many programs schedule cupcakes leading into their conference seasons, the Tech-Hampton matchup stood out. David Six's Pirates are NCAA Tournament tested and unafraid of major conference foes, with a double digit win over Kansas State before Christmas and wins over LSU and Boston College last season. Meanwhile, Tech has an interesting combination of experience and youth, and the challenge Hampton presented plus foul trouble gave coach MaChelle Joseph the chance to not only go ten deep, but for all five bench players who entered to get meaningful double digit minutes. I asked Coach Joseph if this was her deepest team ever, and she responded, "Yes, I compare this team very much to my [2012] Sweet Sixteen team, I think talent-wise it's there, and that the only thing that team had which this team doesn't is five seniors." Tech struggled last season after losing those seniors, which led the Jackets to new heights each year they played. From today's game, they seem to be achieving floor balance and great chemistry with this year's squad. Finding leadership from Sydney Wallace, now playing at the point, has been a huge help for a team that has 8 of 13 players with freshman or sophomore standing. Wallace was vocal on the floor and in the huddles, and according to Coach Joseph has "turned the corner" in running the team in the past two or three weeks.
The start was rocky for Tech as Hampton jumped out to several early leads in the first half, with a deadly combination of 5-8 three point shooting and frequent trips to the free throw line. While the Pirates officially had zero fast break points in the half, many of their jump shooters got open looks either before Tech's defense was set, or through excellent ball rotation. The Jackets trailed 8-2 after a pair of Hampton treys but battled back to tie the game at 14 on a Kaela Davis three and a Marshall jumper. Hampton responded with another pair of threes, quickly answered by four Nariah Taylor second chance points. The Pirates patiently worked their lead up to 33-25, calmly looking for and finding open shots, but the Jackets closed the half on a 13-3 run to tie it at the break. The key events in that stretch were: a Wallace fast break trey from Dawnn Maye, a three point play by Whiteside, and a subsequent ten second call forced by Tech off the made free throw. Also in those last two minutes was a knee injury to Hampton guard Ryan Jordan, who was helped off after a long delay and did not return. Still, the Pirates had outrebounded a taller Tech team 20-18 in the first half, a fact that no doubt was prominently mentioned in the Jacket locker room.
Hampton didn't fold in the second half, but was eventually worn down by Tech's superior depth as the fouls mounted for both sides. After only a single trey in the first half, Davis came alive in the second with 16 points, all three of her steals, and both of her assists. These numbers were tempered by her foul trouble, including a pair of charges that should be educational in Tech's next film session. Davis fouled out with 3:04 left and the game pretty much in hand, but foul trouble for Tech's other key players required response from the bench. The biggest response was from Whiteside, but freshmen Donnaizha Fountain and Katarina Vuckovic also impressed. The first seven minutes of the half were a see-saw situation, with Tech unable to extend past four points. But after the last tie of the game at the under-12 media time out, the Jackets busted it wide open with a 21-2 run. Hoops by Marshall and Davis made it a six point game, then Vuckovic and Whiteside became a two woman wrecking crew. Vuckovic scored in transition from Davis then hit a jumper, Whiteside drew a pair of shooting fouls from Hampton's Tyler Hobgood, then a dagger of a three from Vuckovic. With 6-3 height, ball handling skills, and behind the arc range, Vuckovic was a matchup nightmare for the Pirates. A summer in the weight room will put her in great shape to make serious noise in the ACC. The run concluded with a Whiteside trey, and even Davis's 4th foul couldn't dampen Tech's enthusiasm. From that point, Tech took care of the basketball and made their free throws to close out the 19 point win.
Top Performers:
Ty Marshall, Georgia Tech. 22 points, 7 rebounds, 4 assists, 3 steals. Marshall took good shots, avoided foul trouble on an afternoon when her teammates didn't, and provided leadership throughout. Her tournament MVP award was well deserved.


Kaela Davis, Georgia Tech. 19 points, 8-8 FT, 2 assists, 3 steals, 5 fouls. Seeing Davis play in person confirmed that she has the tools to be an All-ACC performer. But like many freshmen, she just needs to get those talents under control. Learning on the job will be tougher in conference play, but she'll have great guidance from Joseph and assistant Deja Foster who have both "been there, done that" themselves.


Malia Tate-DeFreitas, Hampton. 27 points, 8-14 FG, 3-6 3FG, 8-8 FT, 7 boards, 40 minutes. An all-around gutsy and efficient ironwoman performance in the face of Tech's wave upon wave of bench players.


Aaliyah Whiteside, Georgia Tech. 13 points, 9 second half rebounds. 6-6 FT. The spark off the bench that propelled Tech to the win.
Game Analysis
Why Georgia Tech Won: Their depth was too much for Hampton to weather, wearing down the Pirates on both ends.
Why Hampton Lost: The Pirates put up a good fight but didn't have enough bodies to run with the Jackets in the second half, especially with the loss of Jordan. When Hampton tired, those big jumpers stopped falling, and the answers didn't come.
The Game Turned When...: Whiteside took over the game on the 21-2 Jacket run. She'd entered briefly after Roger's fourth foul, turned it over and was pulled. On re-entry, she was suitably motivated to put the game away.
X-Factor: Katarina Vuckovic. Her offensive touch and defensive length totally disrupted Hampton. She scored when Hampton sagged off of her, and freed up driving lanes for Whiteside to attack when her presence stretched the Pirate defense.
Ramifications: Georgia Tech finishes the non-conference portion of their schedule at 10-3, with excellent momentum for their tough ACC home hosting Duke Sunday. A large but somewhat split crowd is anticipated, so the Jackets will need to get off to a good start. We'll have a full preview of that matchup on the DWHoops site later in the week, including more material from our post game interview with coach Joseph.
Areas for Improvement: While Tech's presses were effective, they frequently lost track of Hampton's shooters once the ball passed mid-court. Coach Joseph noted that Duke often sends Tricia Liston downcourt ahead of the press to take advantage of such situations, so they'd be making appropriate adjustments. The enthusiasm is certainly there for the Jackets (along with a lot more scoring talent than in years past), but it just needs to be tempered with a bit more experience as players grow in the system. That will come.
DWHoops Photos by Orin Day
Digest Site Members: Please log in for additional exclusive shots
---
---
---
Support ACC WBB Digest! - Help Fund Our Future Coverage
---
---
Link to this Photo
Nicole Hamilton heads off a Dawnn Maye fast break with a superbly clean block

GT Tags: #1 Dawnn Maye
---
---
Support ACC WBB Digest! - Help Fund Our Future Coverage
---
---
---
Link to this Photo
When there's no defender on the floor nearby, the bench has to react. Ryan Jordan did miss the open look.

GT Tags: #40 Gabrielle Holston

Link to this Photo
T-shirts for a spirited crowd no doubt depleted by Tech's simultaneous Music City Bowl appearance.

GT Tags: Georgia Tech Cheerleaders
---
Support ACC WBB Digest! - Help Fund Our Future Coverage
---
Link to this Photo
Hampton coach David Six was frequently at odds with the refs, who had a busy day
---
---
Link to this Photo
Wallace hounds Alyssa Bennett and Hampton into a ten second backcourt violation

GT Tags: #23 Sydney Wallace
---
Support ACC WBB Digest! - Help Fund Our Future Coverage
---
Link to this Photo
The collision and subsequent entanglement that led to the Jordan injury

Link to this Photo
A halftime time on the magnificent McCamish Pavilion scoreboard - a fitting centerpiece for a gem of an arena.
---
---
---
Support ACC WBB Digest! - Help Fund Our Future Coverage
---
---
Link to this Photo
Davis came up empty behind the arc in the second half, but they were good looks

GT Tags: #3 Kaela Davis
---
Link to this Photo
Fierce defense from Taylor on Brielle Ward, who to her credit didn't turn the ball over

GT Tags: #11 Nariah Taylor
---
Support ACC WBB Digest! - Help Fund Our Future Coverage
---
---
---
Link to this Photo
Tech goes up 56-52 as the 21-2 run is getting going, Marshall from Vuckovic

GT Tags: #15 Tyaunna Marshall
---
Support ACC WBB Digest! - Help Fund Our Future Coverage
---
Link to this Photo
Asking Zentz for the scoop? Ok, maybe telling/selling, but he's not buying.

GT Tags: Head Coach MaChelle Joseph
---
Link to this Photo
Timeout Hampton, and one of the best in-arena interactive crowd features I've seen

GT Tags: Georgia Tech Fans

Link to this Photo
Vuckovic wide open, but this one didn't fall

GT Tags: #10 Katarina Vuckovic
---
---
Support ACC WBB Digest! - Help Fund Our Future Coverage
---
Link to this Photo
ACCWBBDigest Photo

GT Tags: Head Coach MaChelle Joseph, #32 Donnaizha Fountain
---
Link to this Photo
The dagger of a trey from Katarina Vuckovic, Tech leads 70-54 after it had been tied at 52.
---
---
Support ACC WBB Digest! - Help Fund Our Future Coverage
---
Link to this Photo
Angelica Suffren explains Davis's fifth

GT Tags: Head Coach MaChelle Joseph
---
---
Link to this Photo
Shoe crisis! Fountain heads downcourt minus a wheel.

GT Tags: #32 Donnaizha Fountain
---
Support ACC WBB Digest! - Help Fund Our Future Coverage
---
---
Link to this Photo
Autographed mini-balls for the fans

GT Tags: #10 Katarina Vuckovic, #32 Donnaizha Fountain
---
---
Support ACC WBB Digest! - Help Fund Our Future Coverage
---
---