By Orin Day



Please Support our Sponsor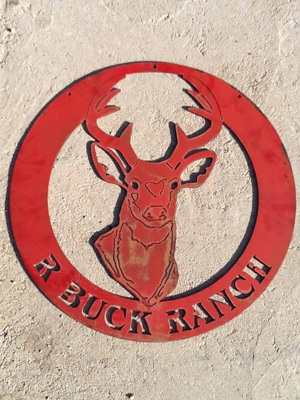 Click here to learn more about R Buck Ranch. Owned and operated by women's hoops fans, they offer premium hunting and fishing in the Heart of Texas!
---
Senior Kody Burke celebrates late in NC State's 89-79 victory over #12 LSU. With 25 points, Burke shared scoring honors with fellow senior Markeisha Gatling.
DWHoops Photo by Orin Day (more below!)

---
Order ACC WBB 2014 Annual with Paypal!
NC State overcame post foul trouble, spotty three point shooting, and most of all a tenacious and talented Louisiana State squad in Reynolds Coliseum tonight, earning an 89-79 win over the 12th ranked Bayou Bengals. Coming into the game there were certainly a lot of questions about the Wolfpack Women, whose gaudy 10-1 prior record came against the 191th most difficult schedule according to RealTimeRPI.com and included a loss to Wright State. But Wes Moore's players addressed those doubters head on by earning the kind of win that could well influence NCAA Tournament selection and seeding, and potentially boost the Pack into the Top 25 polls for the first time since December 11, 2007.
NC State jumped out to an early 19-12 lead, with Markeisha Gatling getting the work done inside while Len'Nique Brown, Kody Burke, and Myisha Goodwin-Coleman's outside shooting stretched the LSU zone. But in what will become a familiar refrain to this story, Gatling went to the bench for a breather, and LSU caught up. Gatling returned with the score knotted at 19 to score State's next 12 points, but then exited for the remainder of the half after drawing fouls at the 6:35 and 5:21 marks. The Pack led 34-26 when Gatling exited and Kody Burke rotated into the post, drawing her second foul less than two minutes later. In the past, this would have been the signal for State to fold, especially with the offensive firepower of LSU national POY candidate Theresa Plaisance in play. But State didn't just survive this rough patch, they increased their lead from six to nine without their senior posts on the floor, getting a pair of transition layups from Brown and Miah Spencer.
The second half began much like the first, with a flurry of scoring from both squads. Jeanne Kenney got hot for the Tigers, hitting a pair of treys, but State continued to attack the basket and the LSU zone, dishing to Gatling when a clear path wasn't there. But at the end of that first segment, with the Pack leading 53-42, Gatling picked up her third foul. LSU rattled off 7 straight points and coach Moore had no choice but to put Markeisha back in. The gamble worked for a while as State scored on three straight layups, the last being an and-1 for Gatling, but the fourth foul came at the 9:46 mark. Daniel spelled Gatling, and the rest of the team again stepped up. LSU cut State's lead to 5 three times in a row, and each time Burke answered. Gatling returned at the 5:20 mark and the Pack and Tigers traded a flurry of jump shots. State led by eight when Gatling wheeled into the lane and was whistled for her fifth foul by Dee Kantner. While it was enough of a lead with her free arm to be a legitimate foul, it was a difficult out for the Pack faithful and Moore to swallow. Freshman Jennifer Mathurin replaced Gatling with the margin 72-64, and LSU never got much closer. Mathurin took two charges in the final four minutes, the Pack turned Tiger miscues into hoops, and made their free throws in the last two minutes to stay comfortably ahead. While Moore was downright coach-like in looking at the negatives first (6-22 from distance and Gatling's disqualification), he couldn't help but be pleased with how his team came off exams and a 12 day layoff to defeat a highly ranked opponent going into the holiday break.
Top Performers:
Markeisha Gatling, NC State. 25 points in 22 minutes on 11-13 shooting, 8 rebounds (6 offensive), 5 fouls. Gatling is showing a desire and aggressiveness around the basket that was quite frankly missing in many instances last season. She actively called for the ball, showed ball handling skills that other bigs couldn't match, and adeptly stuck back misses. Granted, LSU does not have a true center, but if State's guards can continue to find her in the paint, the rest of the ACC will need to take notice.


Kody Burke, NC State. 25 points, 9-15 shooting, 4 rebounds, 3 assists. Burke was effective as an outside shooting complement to Gatling's offensive inside play, and played solid defense throughout.


Len'Nique Brown, NC State. 17 points, 4-5 3 FG, 7 assists, 6 rebounds. Brown hit some huge threes, distributed the ball well, and led the team in defensive boards. It was an all-around great game for her, playing 38 minutes despite a bloody nose that necessitated a cotton plug for the closing minutes of the contest.


Jeanne Kenney, LSU.. 17 pts, 4-7 3 FG, 5 assists, 4 steals. Kenney had a great game despite the losing effort, hitting big shots to keep them in shouting distance. It was her misfortune that NC State always had an answer to her timely bombs.
Game Analysis
Why NC State Won: Their inside-outside game with Gatling and Brown was the perfect answer to LSU's zone, especially when shooting at a 12-17 pace inside the arc in the second half.
Why LSU Lost: The Tigers couldn't prevent NC State from getting those good shots in the second half, allowing them to shoot over 60% overall in that period. Meanwhile the Tigers squandered to opportunity to catch up at the line, missing 7 second-half free throws.
The Game Turned When...: NC State didn't fold in the closing minutes of the first half with Gatling and Burke on the bench.
X-Factor: Jennifer Mathurin, NC State. While her traditional stats were modest (4 points and 2 boards in 13 minutes), her defensive presence and drawing two charges aptly filled the breach left by Gatling's disqualification.
Ramifications: The legitimacy of NC State's record can no longer be questioned, and with a national ranking looming, Moore's efforts to rebuild the program have to be considered ahead of schedule. The sudden resurgence of the program couldn't come at a better time, to both boost recruiting and the fundraising in support of upcoming Reynolds Coliseum renovations.
DWHoops Photos by Orin Day
Digest Site Members: Please log in for additional exclusive shots
Link to this Photo
Home for the holidays in historic Reynolds Coliseum

NCSU Tags: Mascot Ms. Wuf, Mascot Mr. Wuf
---
Link to this Photo
State's guards got the ball to Markeisha Gatling inside frequently, and LSU couldn't stop her

NCSU Tags: #34 Markeisha Gatling
LSU Tags: #21 Shanece Mckinney
---
Link to this Photo
Moncrief scored on back to back jumpers in a trading baskets sequence

NCSU Tags: #12 Krystal Barrett
LSU Tags: #11 Raigyne Moncrief
---
Support ACC WBB Digest! - Help Fund Our Future Coverage
---
---
Link to this Photo
On this play, SEC first teamer Plaisance was no obstacle to a suddenly aggressive Gatling

NCSU Tags: #34 Markeisha Gatling
LSU Tags: #55 Theresa Plaisance

Link to this Photo
Gatling scores on the reverse, 14-8 Wolfpack Women

NCSU Tags: #34 Markeisha Gatling
---
Link to this Photo
MGC was cold from distance, 0-7 after making her first to open the game

NCSU Tags: #1 Myisha Goodwin-Coleman
---
Support ACC WBB Digest! - Help Fund Our Future Coverage
---
Link to this Photo
Gatling scored on a stickback, 21-19 Pack

NCSU Tags: #34 Markeisha Gatling
---
Link to this Photo
A stretch where Gatling took over, scoring 12 in a row for the Pack

NCSU Tags: #34 Markeisha Gatling
LSU Tags: #55 Theresa Plaisance
---
Link to this Photo
Ballard attacks the goal but is well defended

NCSU Tags: #12 Krystal Barrett, #2 Le'Nique Brown
LSU Tags: #32 Danielle Ballard
---
Support ACC WBB Digest! - Help Fund Our Future Coverage
---
Link to this Photo
NCSU was rolling

NCSU Tags: #44 Kody Burke, #2 Le'Nique Brown, #34 Markeisha Gatling
---
Link to this Photo
ACCWBBDigest Photo

NCSU Tags: Head Coach Wes Moore, #3 Miah Spencer, #2 Le'Nique Brown

Link to this Photo
Foul #1 on Gatling

NCSU Tags: #34 Markeisha Gatling
LSU Tags: #11 Raigyne Moncrief
---
Link to this Photo
Gatling and Plaisance battle

NCSU Tags: #34 Markeisha Gatling
LSU Tags: #55 Theresa Plaisance

Link to this Photo
Coming off their contact, Gatling is whistled for foul #2

NCSU Tags: #34 Markeisha Gatling
LSU Tags: #55 Theresa Plaisance
---
Support ACC WBB Digest! - Help Fund Our Future Coverage
---
Link to this Photo
State defense recovers to force an LSU miss

LSU Tags: #24 Dashawn Harden
---
---
Link to this Photo
Coach Moore wasn't afraid to let the officials and his team know exactly what was on his mind

NCSU Tags: Head Coach Wes Moore

Link to this Photo
Brown answers an LSU flurry that had cut State's lead to four

NCSU Tags: #2 Le'Nique Brown
---
Support ACC WBB Digest! - Help Fund Our Future Coverage
---
Link to this Photo
Burke scores a key midrange jumper during a stretch with Gatling on the bench

NCSU Tags: #44 Kody Burke

Link to this Photo
Boykin draws a charge

NCSU Tags: #3 Miah Spencer
LSU Tags: #42 Sheila Boykin

Link to this Photo
Foul #5 on Gatling was whistled on a play some referred to as a flop

NCSU Tags: #34 Markeisha Gatling
LSU Tags: #5 Jeanne Kenney
---
Link to this Photo
Mathurin with a fast break layup and-1 in the closing minutes helped the Pack maintain a double digit lead

NCSU Tags: #11 Jennifer Mathurin

Link to this Photo
Burke celebrates while heading up court after the Mathurin layup

NCSU Tags: #44 Kody Burke
---
---
Support ACC WBB Digest! - Help Fund Our Future Coverage
---
---
---
---
Support ACC WBB Digest! - Help Fund Our Future Coverage
---
---
---
---
Support ACC WBB Digest! - Help Fund Our Future Coverage
---
---
---
Link to this Photo
Coach Moore was pleased that NC State won, though he did not ignore the "glass half empty" aspects - 6-22 three point shooting, foul trouble, and giving up 79 points.

NCSU Tags: Head Coach Wes Moore
---
Support ACC WBB Digest! - Help Fund Our Future Coverage
---
Link to this Photo
Coach Caldwell was very gracious in defeat

LSU Tags: Head Coach Nikki Caldwell